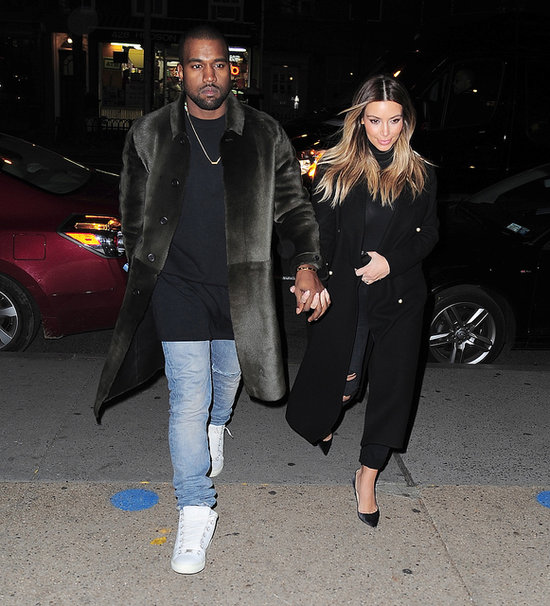 Kanye West is known for his musical talents, his relationship with Kim Kardashian, and his taste in fashion, but it's his ability to get involved in a feud with pretty much anyone that keeps making headlines. From Justin Timberlake to Taylor Swift, Kanye has rumbled with some of the biggest names in the world, and now the Anti-Defamation League is accusing him of antisemitism. Read on for our full guide to Kanye's many feuds.
Kanye West vs. the Anti-Defamation League
Who Started It: Kanye.
What Happened: During a radio appearance in November, Kanye went on a rant about President Obama and somehow ended up talking about Jewish people. He said, "Man, let me tell you about George Bush and oil money and Obama and no money. People want to say Obama can't make these moves or he's not executing. That's because he ain't got those connections. Black people don't have the same level of connections as Jewish people. Black people don't have the same connection as oil people." Later, the ADL accused Kanye of "classic antisemitism," adding that it hopes Kanye will "take responsibility for his words" and apologize.
How It Ended: The ADL shouldn't hold its breath waiting for an apology from Kanye, but we suppose there is still time for him to respond.
Kanye West vs.
Nike
Who Started It: Nike, maybe?
What Happened: Kanye previously had a partnership with Nike to design Yeezy sneakers, but he got angry when he saw that the company was letting Eminem and Pharrell design kicks as well. When Nike came around again for a new partnership, Kanye told them he wanted royalties, but was told that the company doesn't give royalties to people who aren't professional athletes. Kanye said, "I'll go to Madison Square Garden and play one-on-no-one! I'm a performance athlete."
How It Ended: Kanye ditched his partnership with Nike and announced that he will now be teaming up with Adidas.
Kanye West vs.
Louis Vuitton
Who Started It: Kanye.
What Happened: As Kanye tells it, he tried to meet with the head of Louis Vuitton but got blown off. Kanye said, "He said to me, 'I don't understand why we need to meet with you.' I said, let me explain to you why you need to meet with me. Everybody in New York City right now, don't buy any Louis Vuitton until after January. Now do you want to meet with me? Influence!"
How It Ended: It's obviously too early to tell if Kanye really holds the influence to make a dent in Louis Vuitton's sales in NYC, so we'll have to wait and see.