Kate Moss At Claridges, Is She Engaged?
Kate Wears Her Love For Jamie
Like us on Facebook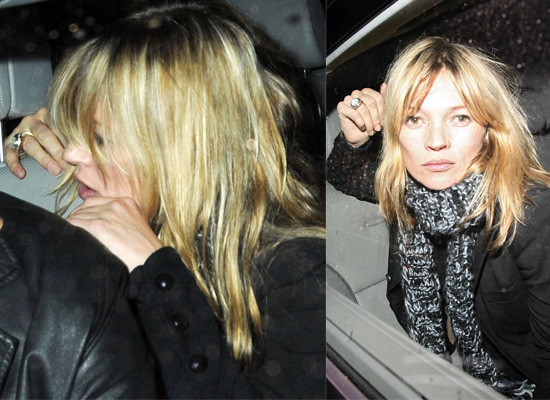 1
Kate Wears Her Love For Jamie
Jamie Hince is rarely separated from his scarf, so it was nice to see him sharing his accessories with Kate Moss... although I wonder how Jamie was keeping his neck warm last night. Anyway this obviously(!) means their relationship is getting pretty serious and there are reports that Jamie asked Kate to marry him on their trip to Amsterdam recently. So what do you reckon? Should I go and buy a hat?