3 Cute Ways to Wear Pastels!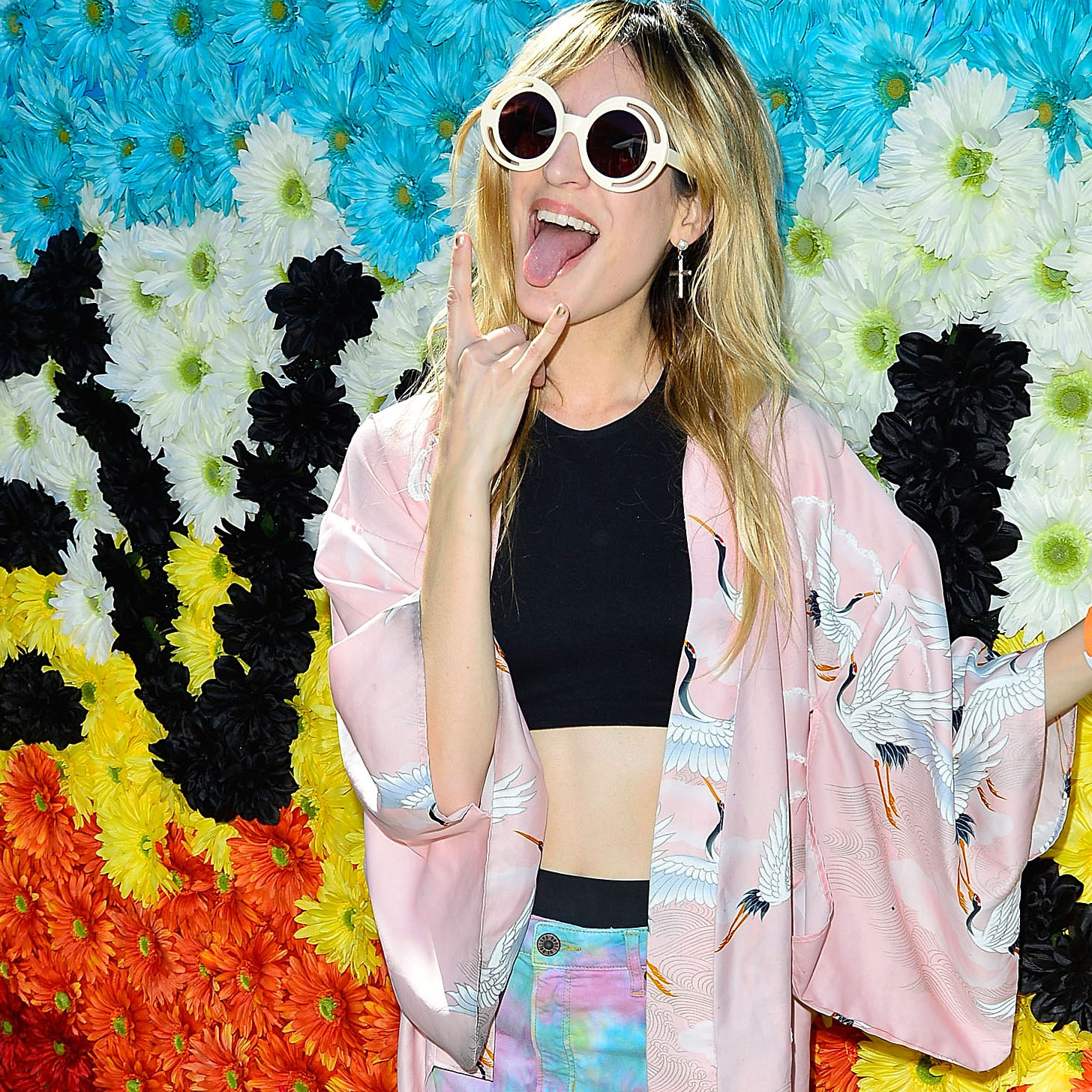 Fashion is having a pastel moment right now — everything from dresses to shoes to sunglasses have been dipped in these softer shades for Spring. Runways including Louis Vuitton, 3.1 Phillip Lim, and Vera Wang debuted lighter looks for this season, and style setters like Nicole Richie, Jessica Alba, and Kirsten Dunst have already tested out the trend. Accordingly, we headed over to Saks Fifth Avenue Beverly Hills and styled up some Spring-perfect outfits using a pastel palette. From a breezy daytime look to a sequinned minidress, watch to see how you can wear pastels from day to night. On Allison McNamara: Proenza Schouler dress.
View Transcript »
Transcript
Hi, it's Allison McNamara and today on Currently Trending, we're gonna show you three stylish ways to slip into pastels this season. Fashion is having a pastel moment right now. Just take a look at Louis Vuitton, Phillip Lim, and Vera Wang, and celebrities including Jessica Alba, Kirsten Dunst and Nicole Ritchie have already embraced these softer shades. Today I'm here at Saks Fifth Avenue, Beverly Hills, and we've styled it out three totally different outfits so you can wear pastels from day to night. For our first outfit, we were inspired by Christopher Kane's spring runway. We selected this new tank with pastel floral embroidery, which is so cute and springtime. With this top, you need something simple on bottom that doesn't compete. We played off the color in the shirt and went with a pair of pastel peach shorts. We kept it casual with a pair of nude ballet flats that are really feminine with scalloped trim. To finish off the outfit, a brown Frostbite satchel and a staff of mixed metal bracelets complete the look. With this outfit, we gave a nod to the Louis Vuitton runway and created a ladylike pastel outfit. On top of mix our pastels, and started out with this light pink pastel tee that we gave polish to with a structured tweed jacket with beautiful embellishing around the trim. Since we have a lot of color on top, we went neutral on bottom with a pair of white jeans and to complete the outfit we played off the feminine vibe with a pair of sparkly Prada sandals. Pastel doesn't always have to be just for day. Make it nighttime appropriate by choosing a dress with pastel embellishments. This new dress has mint green sequins all over. In the front it's got a high neckline, but on the other side it's got a low sexy back. We played off the mint green and went with a matching two-tone clutch and then added some sparkle near her face with some rhinestone earrings. Then we grounded out the look with some black textured two strap heels. Hopefully today's Currently Trendy has inspired you to incorporate pastels into your wardrobe this season. I'm Allison McNamara. Thanks for watching and I'll see you next time.