Kristen Stewart Dress Quiz for Her Birthday 2010-04-09 02:00:36
Take My Kristen Stewart Birthday Style Quiz
Kristen Stewart celebrates her 20th birthday today and whilst PopSugar UK is testing your knowledge of the actress, I thought I'd see how well you know her style. She has made many red carpet appearances recently either due to promoting one of her films, or as she attends awards season. Whilst her red carpet style may not be that conventional, she's worn a range of key designer pieces and she has certainly got people talking. Take my quiz and answer, who designed her dress? Happy Birthday Kristen!

1 of 8
When promoting the first Twilight movie, which High Street store provided this checkered dress for Kristen?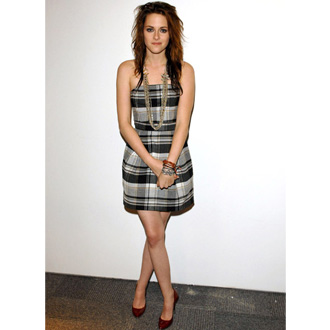 Topshop
J Crew
French Connection
Forever 21
2 of 8
Kristen made a statement at the Teen Choice Awards in this spikey number, but who designed it?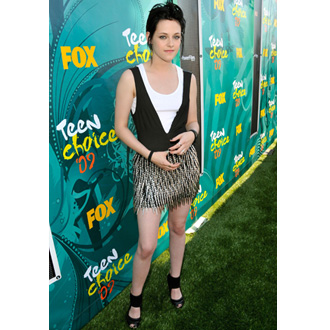 D Squared
Rock'n'Republic
Rodarte
Acne
3 of 8
Kristen toured Europe promoting New Moon. Who designed this dress?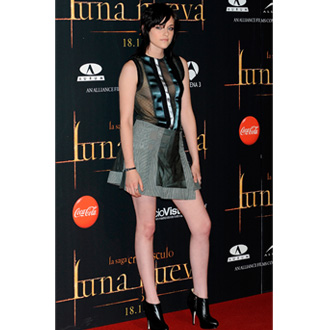 Balenciaga
Louis Vuitton
Balmain
Givenchy
4 of 8
The New York premiere for New Moon required another designer frock, but who designed this one?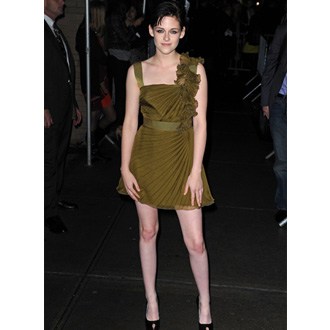 Carolina Herrera
Lanvin
Vionnet
Valentino
5 of 8
As award season kicked off, which designer did Kristen opt to wear to the 2010 BAFTAs?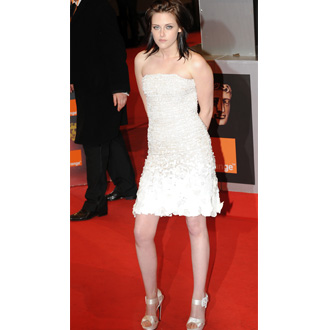 Calvin Klein
Chanel
Lanvin
Yves Saint Laurent
6 of 8
Kristen's stay in London brought her to another award show. Who designed her ensemble for the Elle Style Awards?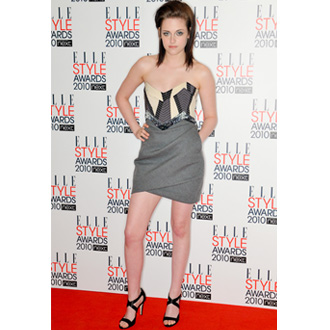 Matthew Williamson
Christopher Kane
Emilio Pucci
Prada
7 of 8
Kristen went for a dramatic gown at the Oscars, but who designed it?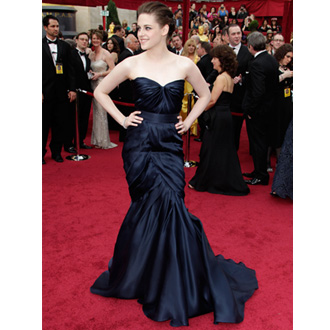 Oscar de la Renta
Yves Saint Laurent
Giorgio Armani
Monique Lhuillier
8 of 8
Whilst promoting The Runaways, Kristen wore a tight leather dress. Who designed it?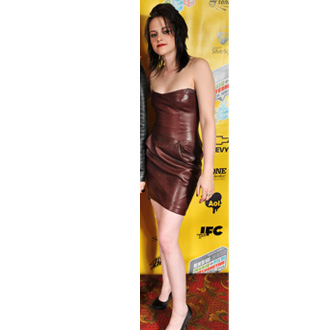 Jasmine di Milo
Michael Kors
Prada
Giorgio Armani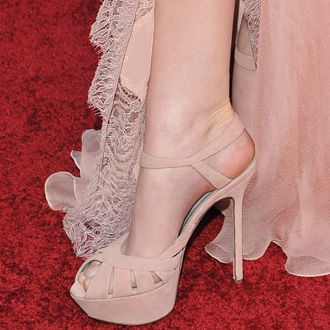 next slidequiz
Guess Who Oscars Red Carpet Special