Vivienne Westwood Gold Label AW 2014 | Paris Fashion Week
Vivienne Westwood Goes For Gold in Paris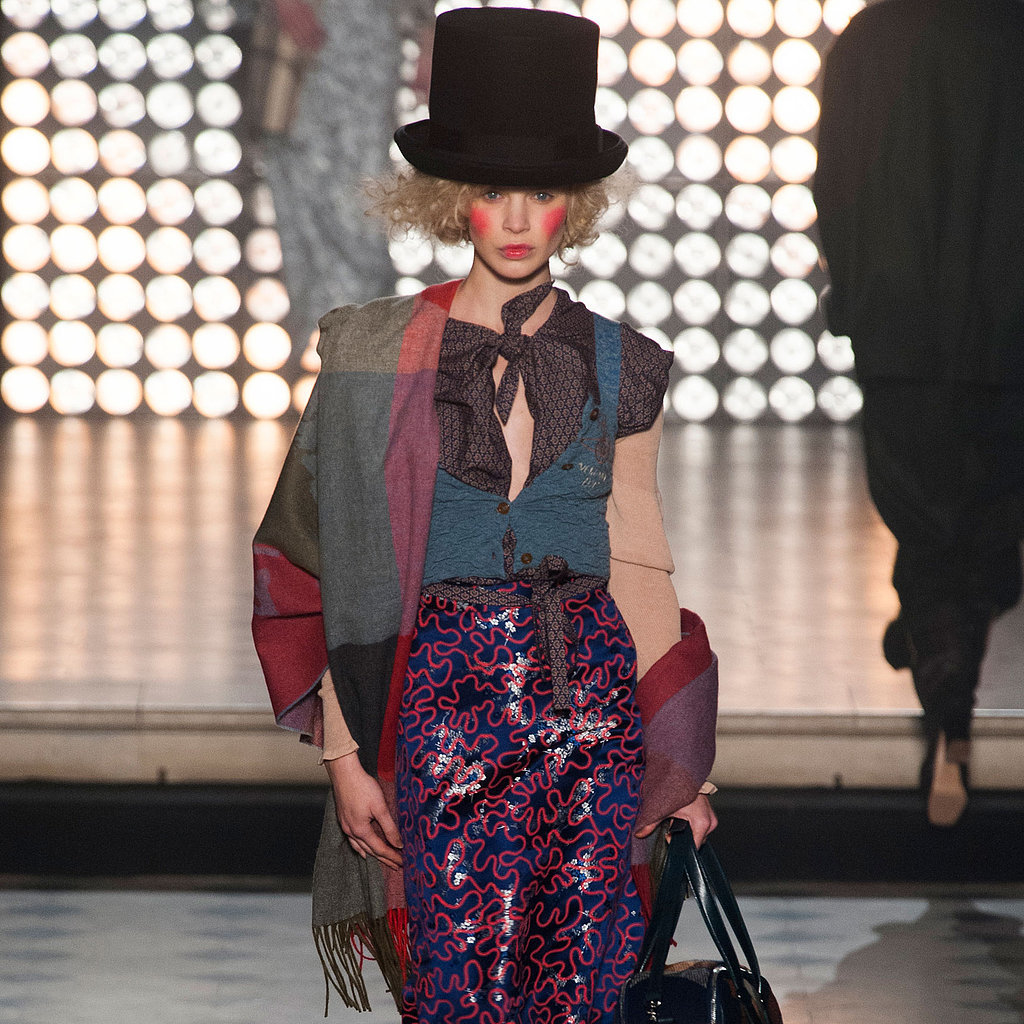 What's Your Reaction?
0
0
0
0
0
0
1
Vivienne Westwood Goes For Gold in Paris
A Vivienne Westwood show is as much about the radical message the designer wants to give to her highly devoted fans as it is about the clothes. This season, there were two causes Westwood chose to dedicate her Gold Label show (or at least the invitation) to. First was the plight of Native American activist Leonard Peltier (who was also the subject of the Red Label show in London). The other was Westwood's plea to save the planet, with "Save the Rainforest for your Loved Ones" emblazoned over a drawing of a tree on the back of the invitation and antifracking slogans scrawled on top.
But truthfully, Westwood only lets her causes influence her collections to a point. She never strays too far from the Vivienne Westwood DNA that has made her so well loved. There will always be tailored tartan and checks, wasp-waisted blazers, silk evening gowns with corset tops, pinstripes, military influences, and plenty of punk rebellion, regardless of the message behind the show. The influences are more subtle: a beaded necklace here, a feather there, a splash of bright leaf-print fabric under a swath of blankets, or two blood-red doves on a green sweater. Fans will find plenty to love, but there were enough new touches and strong messages to keep things feeling fresh.
Latest