Kirbie Johnson Chat in Real Reviews Facebook Group
Your Biggest Beauty Questions, Answered –– LIVE With Kirbie Next Tuesday!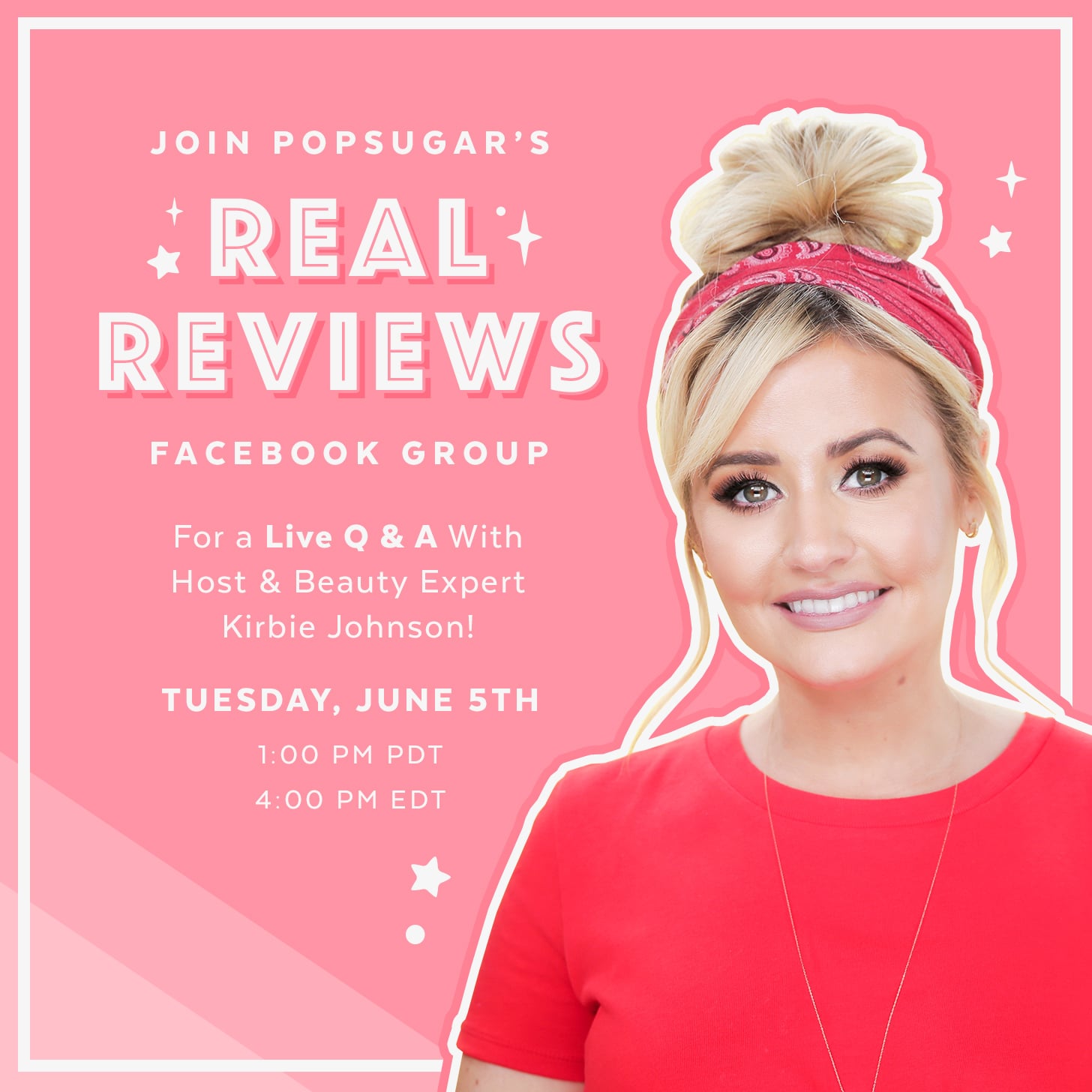 Have any burning beauty questions you'd like answered by a living, breathing beauty expert? You're in luck: next Tuesday, June 5, at 4 p.m. ET/1 p.m. PT, POPSUGAR Beauty host and reporter Kirbie Johnson will be hosting a live Q&A session in our beauty Facebook Group, Real Reviews With POPSUGAR Beauty. Real Reviews is a space for our community of beauty junkies to share honest reviews about products they love (or hate!) and solicit advice about beauty splurges and saves, trends, and treatments.
As our in-house beauty guinea pig, Kirbie has put nearly every product and treatment to the test and is well-armed to answer the toughest questions. So join us! Kirbie will be starting a fresh chat thread within Real Reviews on Tuesday and standing by to offer advice live.
The only catch? You'll have to join Real Reviews for access! Click the "Visit Group" button below to get in the mix.