Allison Holker Shares First Dance Video Since tWitch's Death
Allison Holker Shares First Dance Videos Since tWitch's Death: "Felt So Good to Dance Again"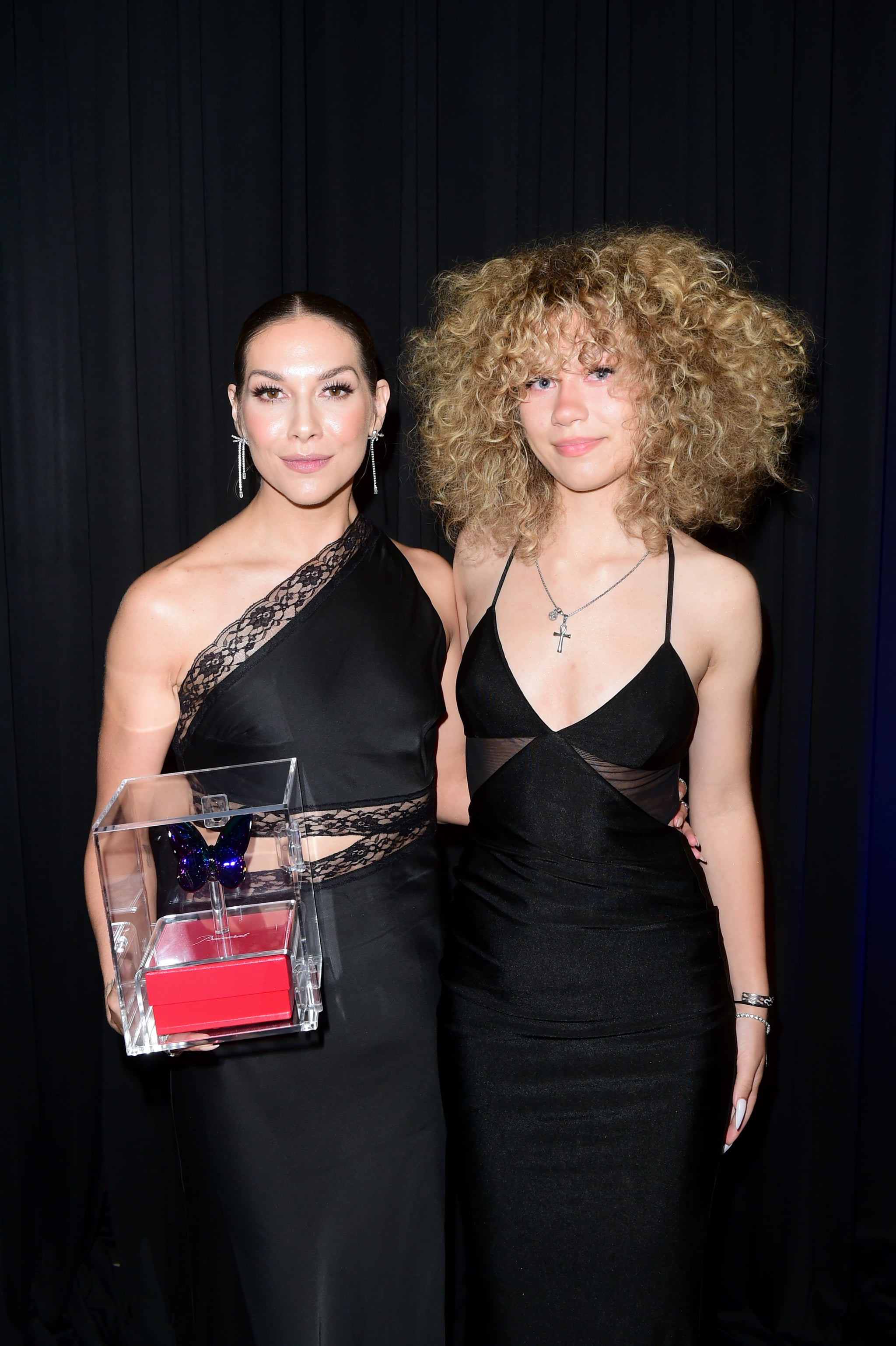 Image Source: Getty / Vivien Killilea / Stringer
Allison Holker is finally returning to the dance floor. On Aug. 23, Holker shared the first clips of herself dancing since her husband Stephen "tWitch" Boss's death in 2022, posting a clip of herself dancing to a remix of "My Heart Will Go On" from "Titanic" on TikTok. Her 15-year-old daughter, Weslie, joined her in the video.
"When your life is a mess but you just trying to vibe," Holker wrote in the caption. In the comments, Weslie replied, "Lol we're funny," and her mom responded, "Hahahha . . . love you."
Then, on Aug. 26, Holker shared another TikTok video of herself and friend Brittany Russell dancing to Missy Elliott's "Bomb Intro / Pass That Dutch." "Excited to be back," Holker wrote in the caption. She also shared the video on Instagram. "Truly felt so good to dance again," she wrote in the caption. "I was overwhelmed with so many emotions. I was both scared and excited. But dance has always been there for me . . . even now and I am so grateful for that. And thank you @bperryrussell for making it so fun and making me feel safe!"
Holker used to frequently share dance videos with tWitch, who died in December 2022. The pair share 7-year-old Maddox and 3-year-old Zaia. In March, Holker shared a family photo for the first time since tWitch's death. "We will stand strong together as a unit, and find the courage to hold each other up," she wrote in the caption. In May, the family stepped out at the "Spider-Man: Across the Spider-Verse" premiere.
In the wake of tWitch's death, Holker told People that returning to dance would be a significant milestone in her grieving process. "That's gonna be a big step for me," she told the outlet in May. "But I know that I'll get there. He's guiding me on this path."