10 Beauty Hacks Guaranteed to Make Your Life Easier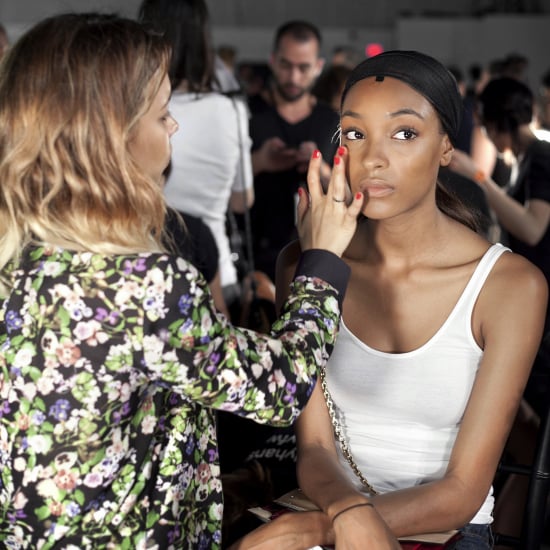 We spend a good deal of our day making sure we're primped and preened to perfection, so wouldn't it be nice if there were little life hacks to make the job easier? To help, we've rounded up tips and tricks to keep you looking your best in less time . . . we promise.
Spritz some hair spray on an old (clean) mascara brush, and use it to tame your brows.
Position a business card behind your lashes before applying mascara to keep it off your lids.
Make your eyelash curler more effective by heating it up with your hair dryer before using it.
Smudge some Vaseline around the outside of your nails before applying polish. This will keep the lacquer off the skin around your nails for a clean manicure.
You could also wrap a cotton ball around an orange stick to clean up wayward polish on your fingers.
Get five more beauty hacks, after the jump!
Save a broken lipstick by heating the damaged ends with a blow dryer. Then smush the pieces back together, and put it in the fridge overnight to seal.
Brush on a thick layer of setting powder around your eyes before you apply glitter eyeshadow. Once you're done, sweep away the powder to remove any glitter that might have fallen during application.
Some tissue paper (or even a toilet seat cover!) can be used as a blotting sheet in a pinch.
Pluck your eyebrows after your shower. Your pores will be more open, making it a little less painful.
To keep your liquid eyeliner from drying out, store it brush-side down.