2010 Brits Makeup Styles, Bat For Lashes Makeup
2010 Brit Awards: Natasha Khan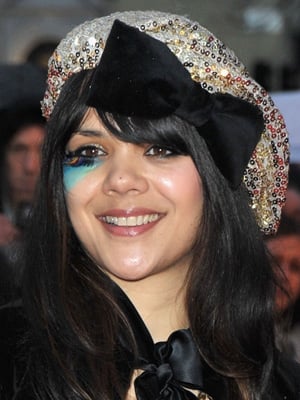 Bat for Lashes aka Natasha Khan looked cute as always walking the wet red carpet in a black capelet and an adorable, bow and sparkly beret.
Never one to wear typical evening makeup, even to big events, she has a graduated turquoise stripe underneath the strip of false black and coloured lashes strategically placed underneath her right eye only. What do you think of Natasha's daring makeup tonight?
Be sure and vote on all of FabSugarUK and my live Brit Awards Love It or Hate It Polls here!