2011 Costume Ideas For Halloween
Halloween Costume Idea: The Duchess of Cambridge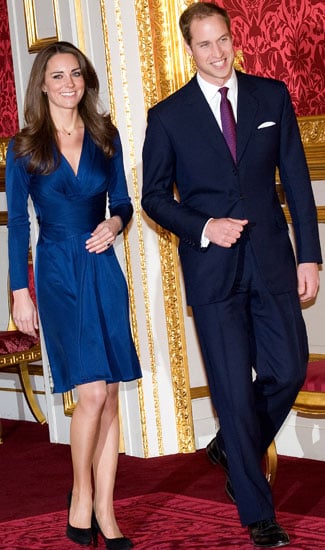 The costume: Kate Middleton
It wasn't called the "wedding of the century" for nothing. Even though Kate and William got engaged last November, her classic Issa dress and chic, tailored look from that glorious day when they went public will never go out of style.
Hair and makeup: Try Bobbi Brown basic coloured makeup, as Kate has proven to be a big fan over the past year, seen just a few weeks before her wedding buying up the counter at Peter Jones.
Go for black eyeliner, mascara, pink blusher, rosy gloss and a light to medium coverage foundation. As for hair, Richard Ward has the secret to the Duchess's bouncy blow-out, but you can create your own using a blow-dryer, and velcro rollers for volume.
What to wear: A blue shiny, form-fitting wrap dress paired with control-top nude hoisery (that Kate sure is a skinny minnie), black suede or leather court shoes, and an understated necklace.
Take it to the next level: Find yourself the largest diamond and sapphire ring that you can, and be sure to show it off as much as possible whilst fixing your hair!