3 Wavy Hairstyles to Try While You Sleep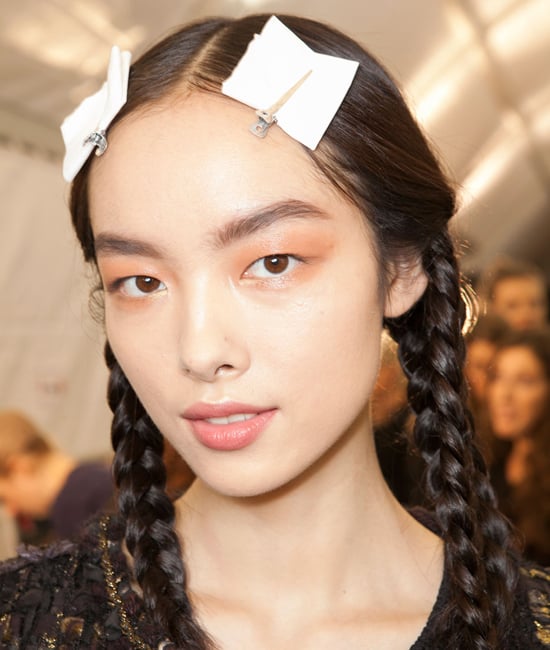 Sure, you can blow-dry or diffuse your hair every morning. But not only does that cut into your coveted snoozing, the added heat can damage your hair in the long term. Save time (and your hair's integrity) by shampooing and air-drying at night instead. Get more sleep, along with three nighttime styling ideas, when you read more.
1. Crimps sans iron: Get a soft, subtle version of crimped hair with easy plaits. After shampooing, split hair into four even sections. Apply mousse or gel for hold, and plait each section as tight as possible to form S-shaped waves. To get the waves really close to the scalp, do french plaits if you can. Take out the plaits in the morning, fluff with fingers, and head out the door. Don't brush, or it'll frizz!
2. Ringlets sans rollers: Modern, Shirley Temple-style ringlets can be done on damp hair spritzed with a leave-in conditioner, like James Brown London Moisture Locking Leave-In Conditioner (£6). First, twist two strands of hair together and then twirl the twist until it's tight. Finish by wrapping the twist in a circular motion at the root and secure. When you wake up, separate your bantu knots into bouncing curls.
3. Waves sans barrel: Create a subtly waved style with a series of twists. Prep the hair by saturating it with a liquid pomade or setting lotion, and create four to six sections vertically across the head. Start at the hairline and work down to the nape, twisting and gathering hair from your scalp as you go. And when you arise, hit the ground running with an effortlessly cool look.