5-Minute Fixes to Rid Yourself of Gym Hair Forever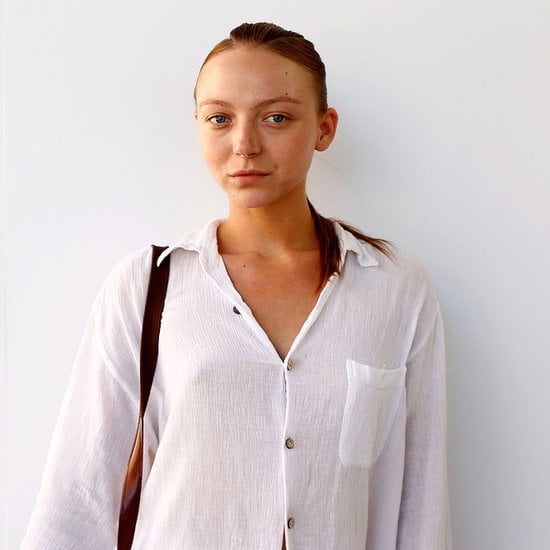 Still skipping your morning workout because you can't bear going to work with gym hair? We've all been there, but you don't have to rank your hair over your body any longer. All you need is five minutes to sculpt a gorgeous hairstyle post-workout.
First thing's first. You're going to want to pick up a good dry shampoo, like Klorane Gentle Dry Shampoo (£3.10). Spritz it along your hairline, let it sit for two minutes, and then brush through. Then, just pick your style and go.
Topknot: A great option for women with longer hair all year-round. Simply flip your head over, brush with your fingers, and loosely gather it on top of your head. Add a twist, some bobby pins, maybe a swipe of red lipstick, and you're all set.
Braided headband: Cover your roots with this adorable standby, which works for long and short hair. Grab a half-inch section of hair from behind one ear and start french braiding it across your scalp toward the other ear. Tie it off and secure with a pin.
The double ponytail: If you suffer from hair sweat on the back of your neck (hey, it happens), this is the style for you. Split your hair into two sections, a top and a bottom, and tie them both into low ponytails. Then, connect the two ponytails with a hair tie for a fun, trendy hair look.
If you've got a pixie cut . . . You're in luck. Just let the texture work for you. After spraying on your dry shampoo, work it into your hair and let it dry. Your hair will dry into a sexy bedhead style.
And if all else fails, throw on an adorable, on-trend baseball cap.