5 Wedding Makeup Tips Every Bride Should Know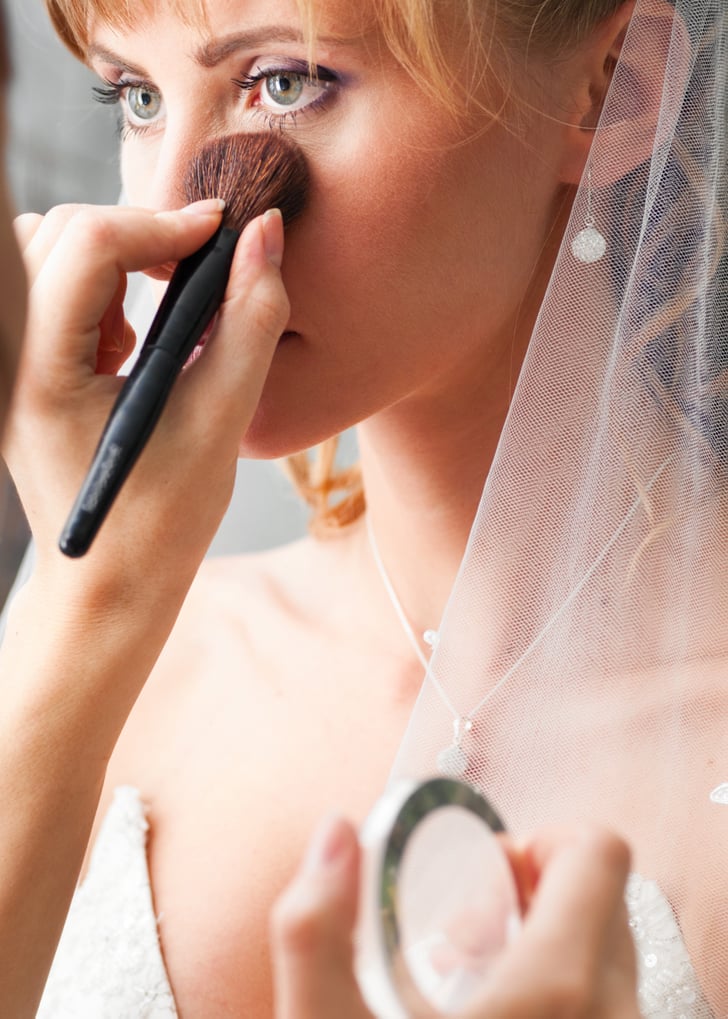 It's important to feel your best on your wedding day, but that's hard to do when you're wearing thick layers of powder and seven coats of mascara. Fortunately, says makeup artist Jeffrey Tasker, it doesn't take much to create stunning yet natural-looking bridal makeup. "More doesn't necessarily mean better," he says. Read his advice for boosting a bride's natural beauty — without overdoing it.
Go beyond your usual routine: Tasker suggests wearing a little more makeup than feels natural. "Makeup can be tricky for brides, because you may think you have a lot on," he says. "But when the pictures are being taken, it looks like you have nothing on."
Layer on the blush: To appear flushed and fresh-faced, use a cream cheek colour. Dusting a powder blush on top will make the colour pop.
Apply a hidden liner: For a natural look, don't apply eyeliner directly on the lid. Instead, Tasker recommends using Laura Mercier Tightline Cake Eyeliner (£19) with a flat eyeliner brush (£23) to tightline. Wet the brush, and apply the eyeliner underneath the top lashes. "It makes the eyes very crisp," he says. "By applying the liner inside the lid and not on top of it, it doesn't take away from the size and shape of the lid."
Make lips one shade pinker: No need to wear a bold lipstick. To make lips stand out in pictures, Tasker recommends going one shade brighter than your natural lip colour.
Think sheen: Don't try to powder over natural shine, because it will only make you appear cakey. Tasker loves the dewy look. "Always use something with a little bit of a sheen to make you look glowing," he says.