6 Beauty Quick Fixes When Spring Allergies Attack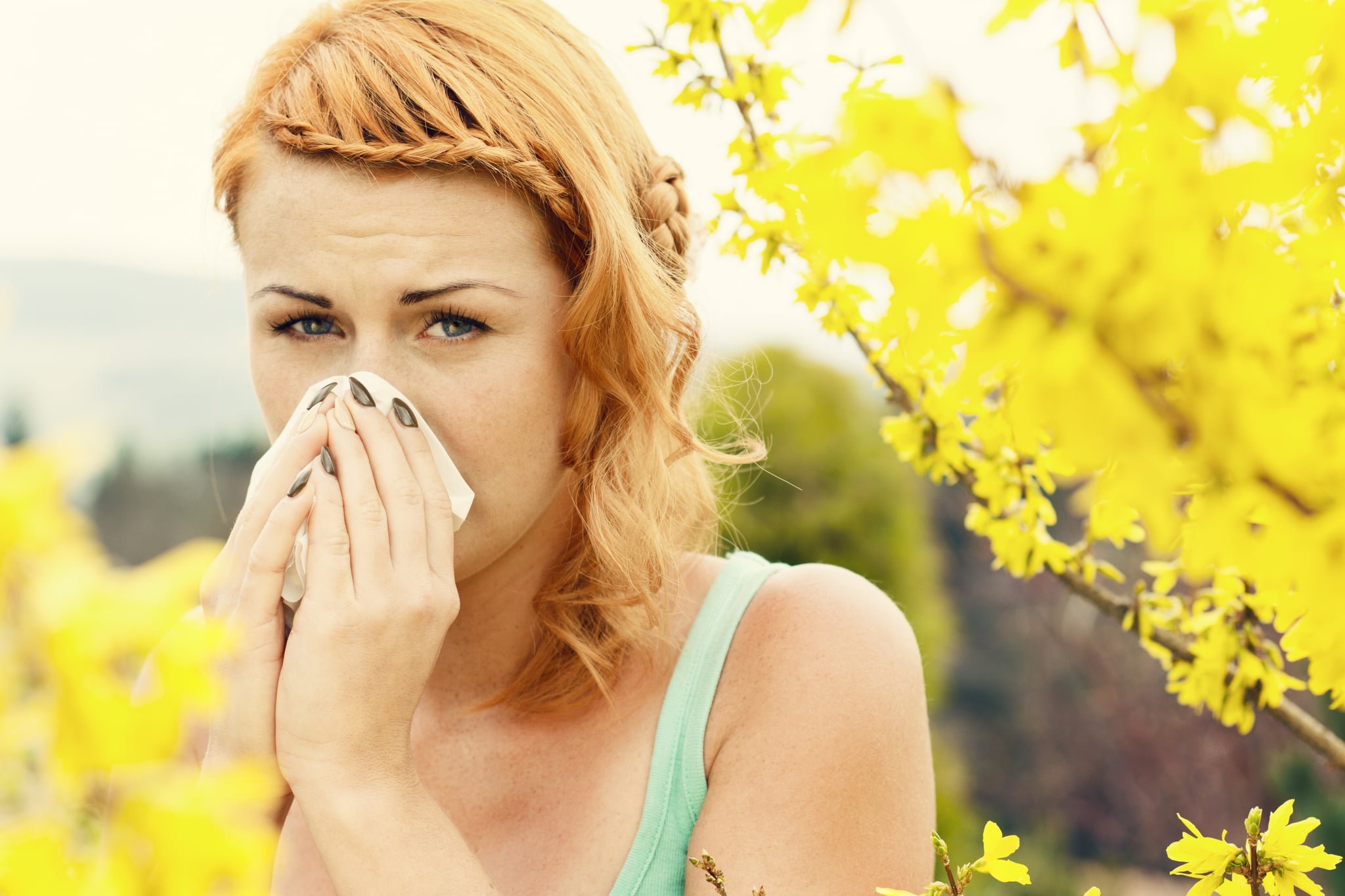 You know the feeling: you wake up to sunlight streaming through your window, jump out of bed, and practically prance down the street enjoying the fresh Spring air . . . until you're hit with it — allergy season. Suddenly, your eyes are watering behind your new aviator sunglasses, and you're rapidly searching your bag for a tissue to relieve your itchy, runny nose. For hay fever sufferers, Spring brings just as much of a headache as it does happiness. But a bad reaction to pollen doesn't need to ruin your beauty look. So we caught up with celebrity makeup artist Jamie Greenberg at Zyrtec event, where she offered six easy steps you can try in terms of skin care, makeup, and hairstyling. Trust us, your allergies need not cramp your beauty style.
1. Contour to combat a puffy face. When we wear black, we look slimmer. In the same way, shading and highlighting can help us chisel and define a puffy face. Using highlighter can also help draw attention to specific features, like cheekbones, and away from others.
2. Reduce redness. Too much tissue use can result in a dry, red nose. By applying a calming moisturiser, like an argan balm, we can soothe and hydrate skin before applying a green-coloured primer to cancel out redness.
3. Make eyes pop. To make your eyes appear larger, the trick is to apply dark liner to the upper inside lash line. This will define the lash line and open the eye area. To make the eyes look wider and less red — especially when dealing with an allergy-affected face — apply a flesh tone or white eyeliner to the bottom water rim.
4. Embrace bare beauty. If you want to give your eyes a break from makeup, just using waterproof mascara and fake lashes allows you to "wake up" your face without having to wear any additional eye makeup.
5. Soften your look. When trying to counteract puffiness, straight hair is a huge no-no. To balance out a puffy face, opt for wavy styles to move attention away from puffy cheeks and soften your look.
6. Sweep allergens away. Using excess styling products like hair sprays and gels can often trap allergens. Instead, pull your hair back into a smooth plait or topknot to keep your hair and allergens away from your face.