6 Tips to Avoid Smudged Eye Makeup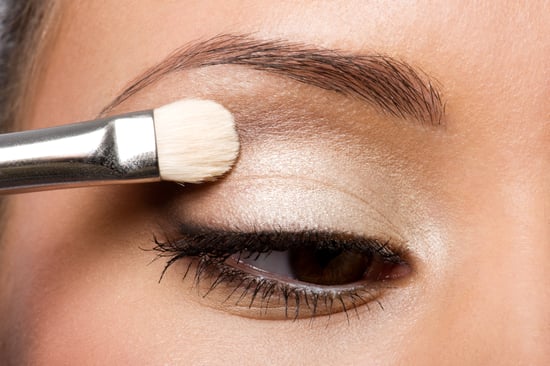 Whether it's from sweat, humidity, tears, or just plain oily lids, eye makeup that runs and smudges throughout the day is far from flattering. But before you get completely frustrated, we have tips to help you before you even apply your makeup to ways to touch up on the go. So bat those lashes with confidence, and try out these helpful tips.
1. Start with clean skin. If your eyelids tend to great greasy as the day goes on, then make sure you're starting with a clean slate. Wash your face in the morning, but make sure to pay attention to your lids so you get any of the excess oils from the night before.
2. Apply an eye primer. After your skin is clean and moisturised (avoid eye cream actually on your lids), apply a primer specifically made for your eyes. Ones like Nars Smudge-Proof Eyeshadow Base (£19) and Urban Decay Eye Shadow Primer Potion (£15) are formulated to not only prep your lids, but also help your makeup apply smoothly and stay in place.
3. Use waterproof formulas. If your eye shape or oily lids constantly make standard eye makeup crease and smudge, then your best bet is to stick with waterproof and long-wear options. We love the product offerings in the MAC Cosmetics Pro Longwear range. And CoverGirl LashBlast 24 Hour Mascara (pack of 3, £36) has some serious staying power.
For more helpful tips, just keep reading.
4. Set your look. Once you have your eye makeup complete, set everything. If you use creamy textures or pencils, then make sure to set them with matching eye shadow powders. And if everything you already used was powder, then set the look with blotting powder like Laura Mercier Smooth Focus Pressed Setting Powder (£25). If it washes out your style, then you can always go back and layer on more shadow or liner to really fortify your look.
5. Keep eye-makeup remover on hand. Being prepared means you won't have to stress over stray eye makeup in the wrong places. Almay Makeup Eraser Sticks are super portable swabs packed with just the right amount of eye-makeup remover, so you can clean up any smudges in a pinch.
6. Stash your makeup for touch-ups. Your eyeliner and eye shadow barely take up any room, which means you can drop them in your handbag (or just buy seconds), so you always have them for any necessary touch-ups.