About Philosophy, Cristina Carlino Philosophy
Meet Cristina Carlino, Founder of Philosophy
A couple of weeks ago I attended a press day for Philosophy to learn all about the new coconut frosting skin care range. While I was there, I also picked up some amazing, must-have oldies but goodies which I'll share more about with you in upcoming weeks! I spoke with the marketing director, and whilst Cristina Carlino, the founder and owner of Philosophy wasn't actually in London at the time (she resides in peaceful Phoenix, Arizona), she was kind enough to answer a few of my questions for inquiring minds and fans!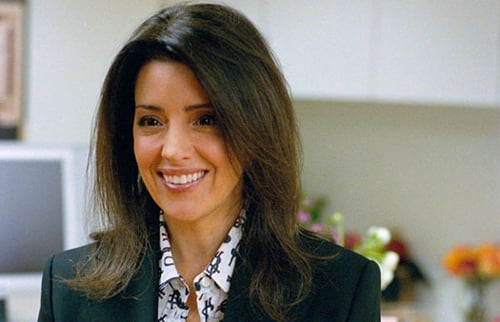 Ever since I discovered Philosophy I can't seem to get enough of its luscious scented, creative, effective and fun products. Cristina, did you know that we both favour the exact same product? To find out which it is, what's next for the company, Cristina's personal beauty Philosophy and so much more, just read more.
What's your favourite multipurpose product that you've created.
I love Purity Made Simple. It's easy and fast and does everything form melt your make up down in 15 seconds to give you the best blow out ever if you use it once a week before shampooing.
What challenges have you faced that you didn't expect when creating Philosophy?
I had no idea just how expensive it was going to be to raise a popular brand. Rapid growth turned out to be just as much of a blessing as it was a curse.
Your products are so indulgent with their sugary recipes and sweet smells. How do you come up with new ideas?
I'm a dreamer. I love to create. I love to listen and I love just looking around at all there is to see in this world. From that perspective the ideas flow in and flow out rather easily. I am one of those people who sees beauty in almost everything and everybody. I feel lucky to experience life from the windows of my own soul.
What's your personal philosophy about makeup and skincare?
That the best cosmetic is great skin. The only products you should ever be using are the ones that make a difference. When it comes to skin care, you need a great cleanser, a night time retinol-enhanced product, a great eye cream and you must exfoliate regularly. In the morning you need an SPF with antioxidants. As for makeup, if you have great skin you can wear only the basics and look fabulous.
What's next for the company?
Naturals and organics. The supernatural make up line will be first out of the gate. It will change the way women think about makeup forever.