About Wahanda, Wahanda
Fab Site: Wahanda
When I first heard of Wahanda.com I was skeptical. I wasn't quite sure how a website could do for spas, beauty and wellness, what Trip Advisor has done for holidays. However, after speaking with co-owner Salim Mitha, I've come to understand the in's and out's of this year old site site and couldn't wait to tell you guys all about it. I think it's a diamond in the rough!
Have you ever wanted to treat yourself to a mani, pedi or facial but are low on cash? Or, maybe you'd like to know more about a spa professional before walking in and totally disrobing in front of them? Owners Salim Mitha and Lopo Champalimaud have taken their expertise from Skype and Yahoo! to create a platform that connects users, businesses and therapists. With the click of a mouse, you can research all kinds of treatments, deals, share and read ratings and reviews, check out photos, spa menus, prices and create wish lists.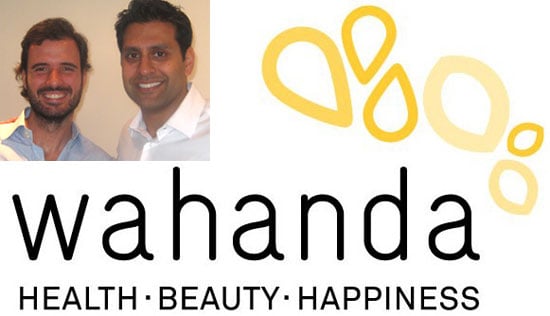 I also love that you can buy a voucher as a gift (or for yourself) that can be redeemed at over 300 spas, salons, yoga studios and gyms in the UK. I've been addicted to surfing around for the past couple of days and am excited to have scored a two-for-one massage in my neighborhood! What do you think of the site?