Adele's Pregnancy Beard
Adele Gets Real About Her Pregnancy Beard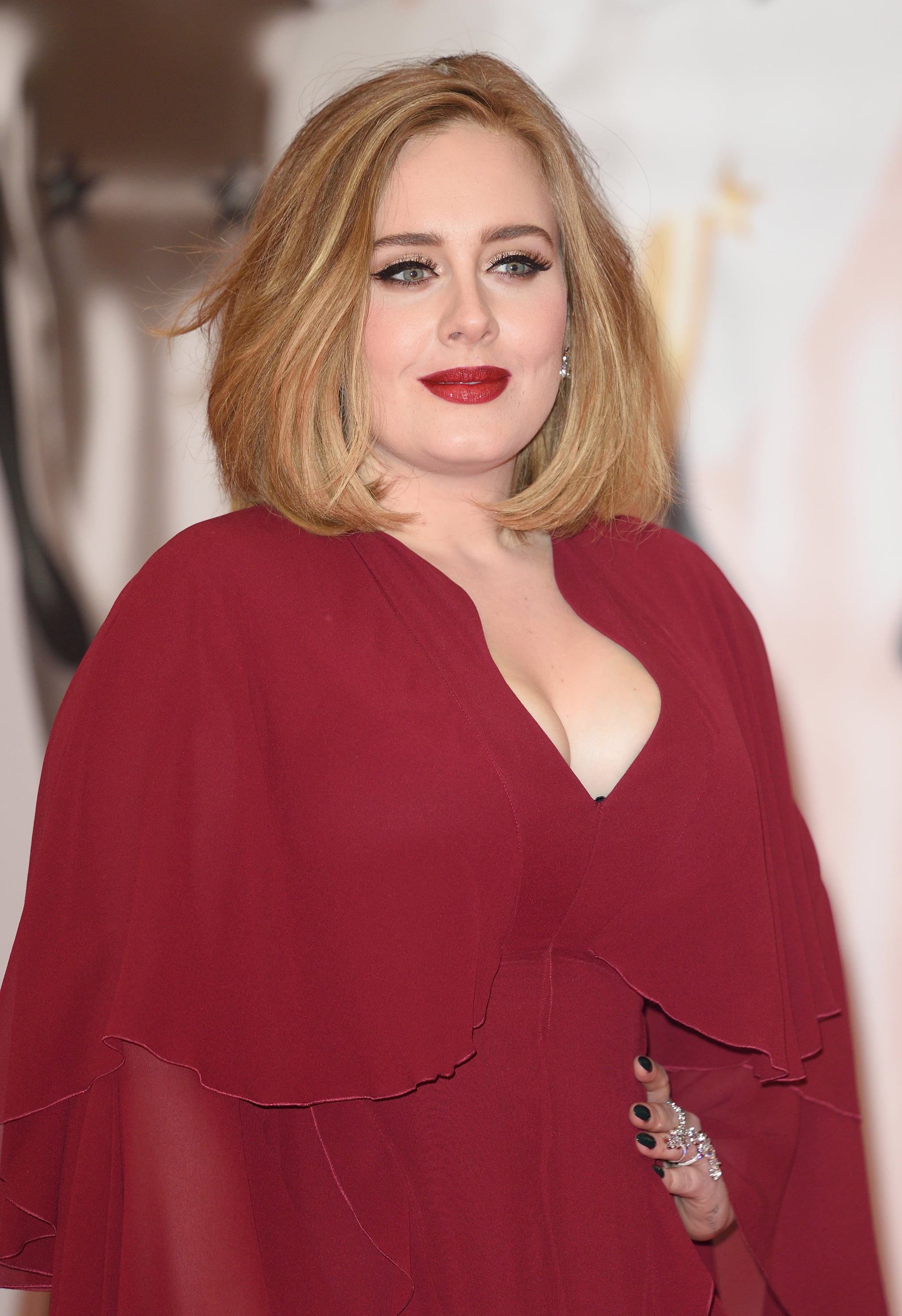 One of the many reasons we love Adele (besides her razor-sharp contouring, of course) is her unabashed sincerity. She's been up front about how her breasts have changed since breastfeeding and expressed her fears over getting a "mum bob" haircut. Now she's getting real about her facial hair.
The Mirror reported that during a performance in Glasgow, Adele revealed that her pregnancy with son Angelo caused her to grow a beard, which she still has to manage today. "I only cropped it last night . . . I'm not telling a joke. I actually have a beard, but I'm proud of it," the singer announced, quipping that she calls it "Larry."
Denny Martin, D.O., an assistant professor and associate chair of the department of obstetrics, gynecology, and reproductive biology at Michigan State University told Glamour.com that this is a common side effect of pregnancy. Estrogen floods the body during gestation, causing pregnant women's hair to stay in the anagen (or growth) phase. While this comes with the desirable trait of making one's mane thick and luscious, it can also cause body hair to sprout up in unusual places, including on the face.
Though experts say that these unwanted hairs tend to disappear in the months following childbirth, that may not be the case for Adele. The award-winning vocalist had Angelo in 2012, so it seems like her facial hair is here to stay. While we can't say we'd have such a positive attitude about adding beard removal to our beauty routine, we're impressed by her ability to joke about it.
"My man's got a good beard. He trims it sometimes in the Summer," Adele told concertgoers. "I do have a beard myself, so I can understand when it gets hot in the Summer."