Alex Chantecaille, Olivia Chantecaille, Alex and Olivia Chantecaille
Exclusive! Alex and Olivia Chantecaille Talk Beauty and Pride
A few weeks ago, sisters Alex and Olivia Chantecaille made their way from New York City to London to discuss their latest launches (more on this later) with a group of beauty editors. Alex, the Director of Sales and Olivia "the face" and Creative Director of the brand are daughters of Sylvie Chantecaille the brand's matriarch, creator and soul. I was lucky enough to conduct an exclusive interview with Alex and Olivia where we talked about future plans for the brand, working in the family biz and the charities that we often see associated with their luxe palettes and prized beauty products.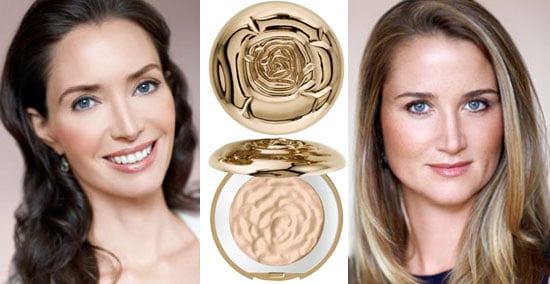 What product are you most proud of and why? Olivia: I am most proud of our seasonal ocean inspired collections. The artistry involved is incredibly technical and delicate to achieve, married with beautiful and trend driven colors. Plus, we always have a charity focus which truly inspires me. Our newest for Spring is Les Dauphins to help save the last dolphins left in the Mediterranean.
It's wonderful that you are both so involved in the family business. Do you work with your mother on new product and branding ideas and what happens when you disagree? How do you handle conflict resolution? Olivia: I work very closely with my mother on developing new products and although we come from different perspectives we always seem to inspire each other and agree on innovations.
What's the one Chantecaille product that you can't live without and why? Olivia: Future Skin Foundation. It doesn't feel like I'm wearing makeup and it looks completely natural. It works for any situation, work or weekend even in front of the camera. And, since it's loaded with skincare benefits, it's healing for my skin.
To read the remainder of the interview, just read more.
How do you choose the charities that you often design special palettes and products for? Alex and Olivia: It is always very difficult to choose a charity because there are so many we want to help. We usually work with scientists and conservationists that we meet through our adventures in charity projects.
What's next for the company? Alex and Olivia: A strong global expansion, and we are relaunching our fragrance category with a completely new look and additional scents.