Alexa Chung Debuts a Playful New Look — and Hair Technology!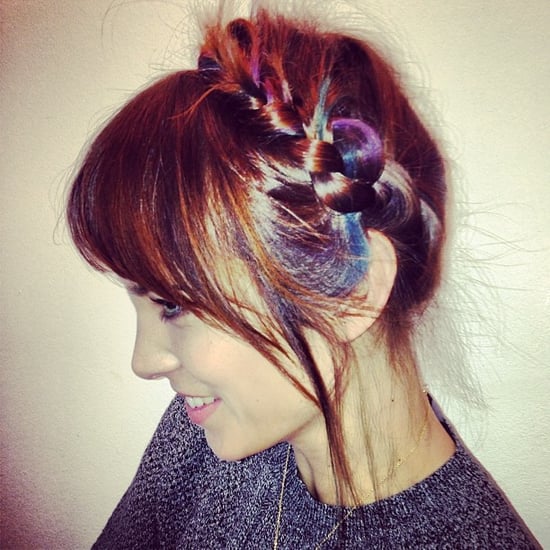 Our Pinterest feed is full of colourful hair inspirations — the pastel, dip-dyed kind — and L'Oréal Professionnel is bringing that look to the salon. The brand is launching Hairchalk, which comes in eight temporary shades like blue, pink, and green. "It allows us to go toward younger women, women who love changes, who aren't necessarily [attracted to colouring]," Ségolène de Noray, marketing director of L'Oréal Professionnel and Essie, told WWD.
The Hairchalk colour fades after two to 10 washes, depending on your hair colour, and will also be available for purchase in salons for at-home treatments. Brand ambassador Alexa Chung showed off her braided look accented with L'Oréal Professionnel's Hairchalk (pictured above) on Instagram. The collection hits European salons this month, while we'll have to wait until March to get it Stateside. Each bottle will retail for £15 and contains up to 10 treatments.