Alexa Chung For Eyeko Makeup Collection
Alexa Chung's Makeup Range Is Now on Sale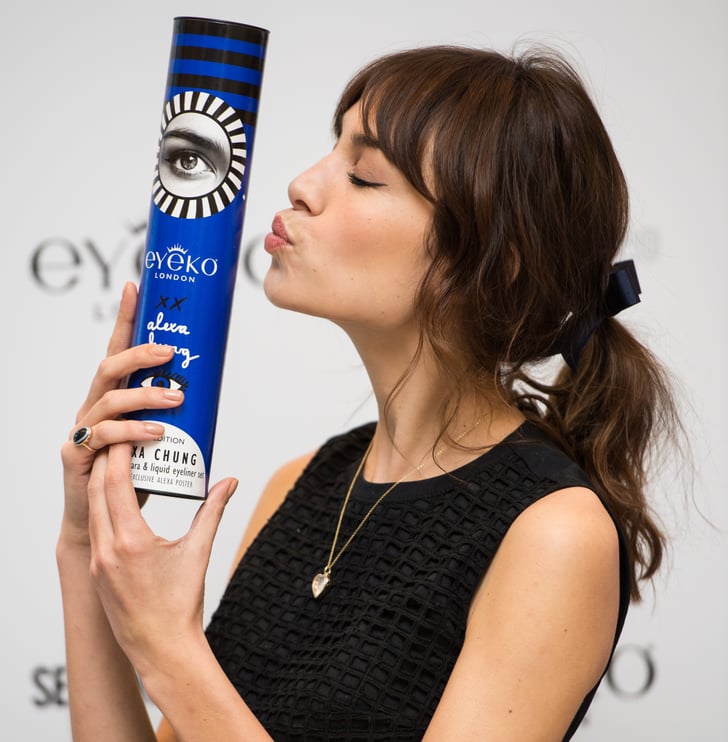 Alexa Chung recently announced a collaboration with cult beauty brand Eyeko, and we're excited to say that the first products are now on sale. You can purchase the first Alexa exclusive set (£35) online now. The set features the "eye do" liquid eyeliner and mascara, both of which are a rich carbon black, to emulate Alexa's signature cat-eye look. They also feature nourishing ingredients to help increase lash growth, so the more you use them, the better you'll look!
This move is the latest in a long line of shake-ups for Eyeko. The beauty brand started as a cutesy, pink-packaged label emblazoned with anime-inspired cartoons, known for multipurpose products like the fruity, tinted Fat Balm and shimmering Sun Shine bronzing gel (which we sorely miss). Over time, Eyeko grew up with its customers and narrowed the focus to the eyes only.
Alexa joins the brand as a fan of the amazing liquid liners and squeezy tube mascaras and was very excited to get started on her own exclusive products. "I started scribbling down ideas about how they could improve them and coming up with little puns that I could see or imagine on the barrels of the tubes. I just felt the whole company seemed fun, and it got my creative juices flowing," Alexa told Vogue UK.
"It's probably no secret I'm a big fan of the cat-eye eyeliner flick, and after trying different brands, Eyeko is definitely the best in creating my favourite '60s look," she said. Now that she has her own special version of its famous liquid liner, we can only hope her signature look gets even more gorgeous!