Alexa Chung Loves Eyeko and Decleor
Alexa Chung Swears By These Two Beauty Buys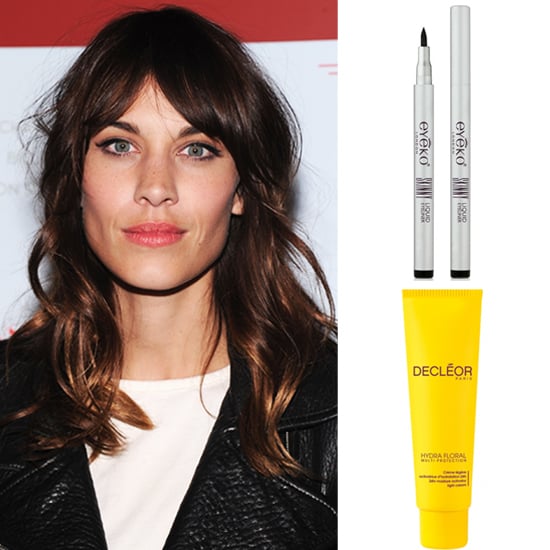 We all love us some Alexa and whether she's talking on TV, dishing on her style or working with fashion brands like Maje and Superga we can never get enough. That's why I was so excited to hear her share her beauty must-haves — and best of all — we love the same products!
In a recent interview, Alexa told Styleite that she loves "an eyeliner from Eyeko! They do an eyeliner which is pitch black, and it's a pen." What Ms. Chung is referring to is the amazing Eyeko Skinny Liquid Liner (£10) that is literally fool-proof. I have been using mine for months now and it never fails. It doesn't run like powder liner will throughout the day and because of the skinny tube and long-shaped felt tip pen, it's very easy to apply.
She also just revealed to InStyleUK that "The Decléor Hydra Floral Light Cream is my favourite all time beauty product. I make sure I have it on me whenever I travel." Oh Alexa, I couldn't agree more! This lightweight lotion (£25) not only smells divine, but it won't clog your pores and never feels sticky. Best of all, it absorbs quickly. The entire Hydra line is actually quite impressive. What are your top two beauty picks for Spring?