Alexander McQueen Is Creating a Male and Female Fragrance
Alexander McQueen Enters the Fragrance Flurry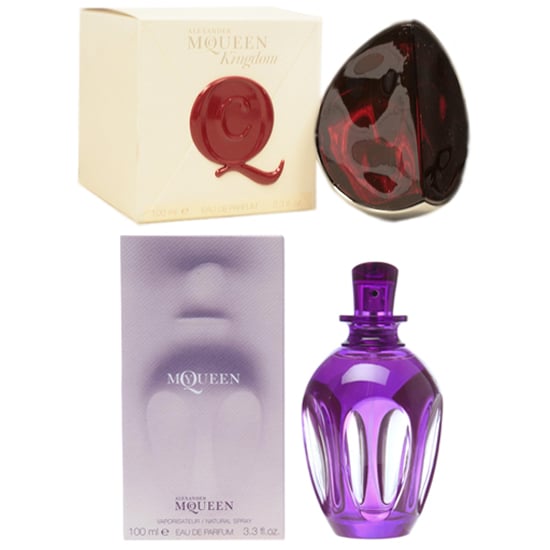 It's been quite the week for the Prestige division of megabrand Procter & Gamble. First, Stella McCartney signed a new beauty deal with them, and now, Jonathan Akeroyd, president and chief executive of Alexander McQueen have just inked a deal to collaborate on a mens and womens fragrance together. It's not the first time the British fashion house has tried their hand in the world of fragrance however. The first go round was licensed within the YSL Beauté group in 2003 with a scent called Kingdom, and in 2005, My Queen was also released, but neither fragrance took off and have since been removed from the market.
WWD reported a statement from Akeroyd earlier today saying "It's really exciting for us. We've been taking our time to re-enter the market, to make sure we picked the right partner at the right time. The brand wasn't mature enough then, but it's quite well known that our business has grown."
Apparently Sarah Burton is also expected to play a part in the creation of the juice, but no further details have been released. Are you excited to find out what the next fragrances from Alexander McQueen will smell like?