Ali Larter and Jaime King Change Their Hair
Who's Wearing Their New Blond Bob Best?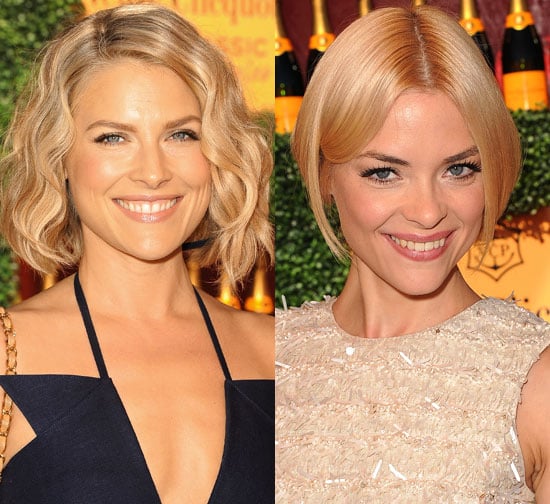 Over the weekend at the Veuve Clicquot Polo Classic in Los Angeles, actresses Ali Larter and Jaime King showed off their tanned skin and new blond bobs on the red carpet. Jaime's is styled in such a way that it looks shorter than it really is here, as the back is tucked under and pinned. I love the wisps of delicate butter-coloured hair on the sides, and the way the shape shows off her face and shoulders. As for Ali, the new mommy has seemingly cut off her long locks for this shorter, easy-to-manage style that still looks fresh and fashionable. Out of these two ladies, whose blond bob do you prefer?