All the Other Reindeer Will Be Jealous of This Nail Art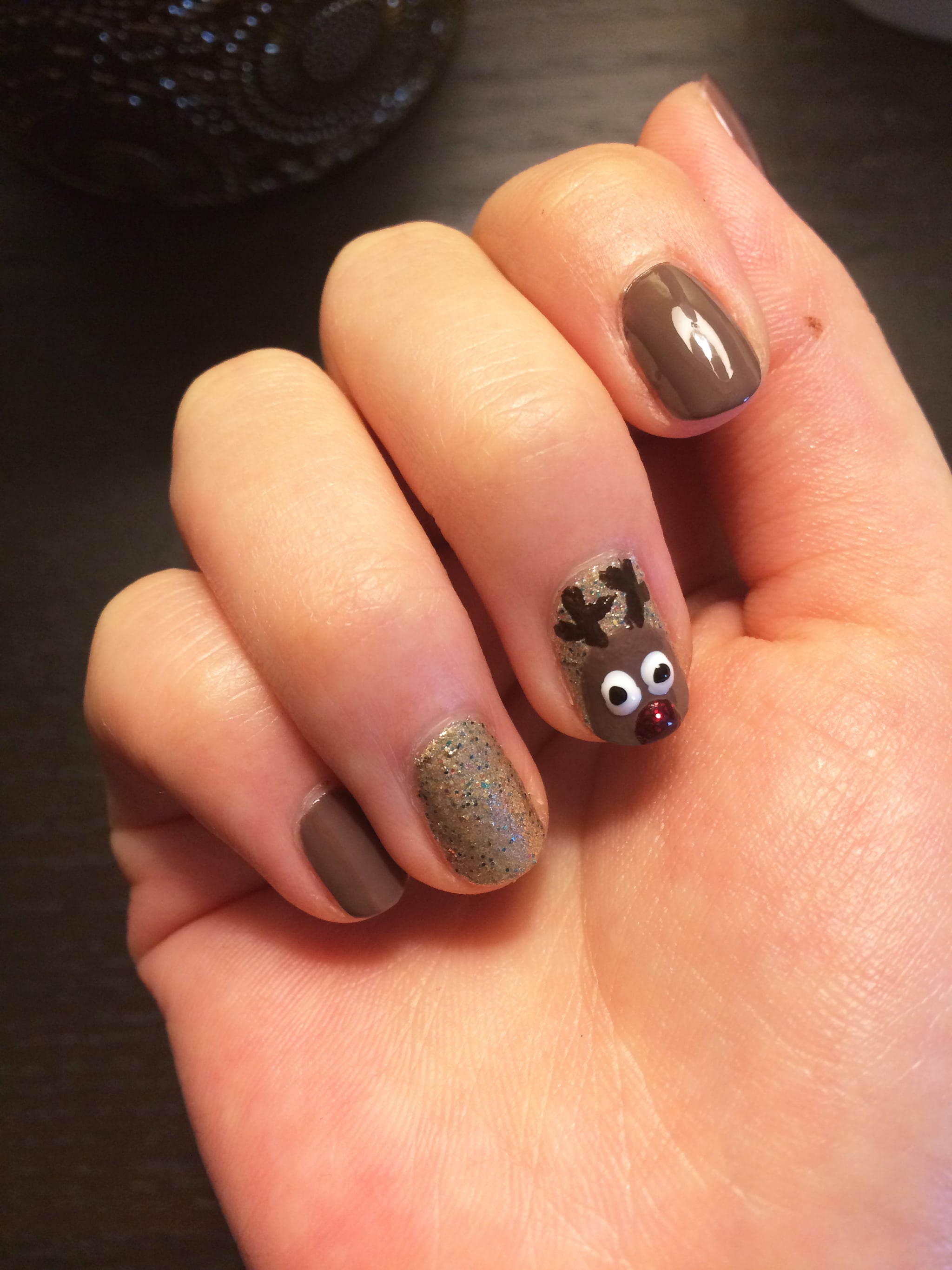 While penguins make for a cute Winter animal on your nails, nothing says Christmas quite like Rudolph and his bright red nose. Painting on a reindeer might sound impossible, but it's surprisingly easy.
For my look, I used Essie Mink Muffs (£8) as the brown colour on my pinkie, index finger, and thumb and Deborah Lippmann Fake It 'Til You Make It (£15) for the gold accent nail on my ring finger and the background hue to make Rudolph pop on my middle finger. Once the two coats were painted, I went back with the Essie Mink Muffs and painted the reindeer head on half my middle finger — you need to leave room for the antlers! Then, with a dotting tool (or toothpick, bobby pin, or pencil tip), I used white and black polish to dab on the eyes. I also used the dotting tool to paint on the red nose using Deborah Lippmann Red Ruby Slippers (£18). Lastly, using a fine-tipped brush (like an eyeliner brush), I hand-painted the antlers using Essie Little Brown Dress (£10), a dark brown shade. Finish with a top coat after your reindeer has had some time to dry, and cue the Johnny Marks version of "Rudolph the Red-Nosed Reindeer."