Aloe Vera Beauty DIYs
How Aloe Vera Can Make Your Lashes Grow, Fight Hyperpigmentation, and More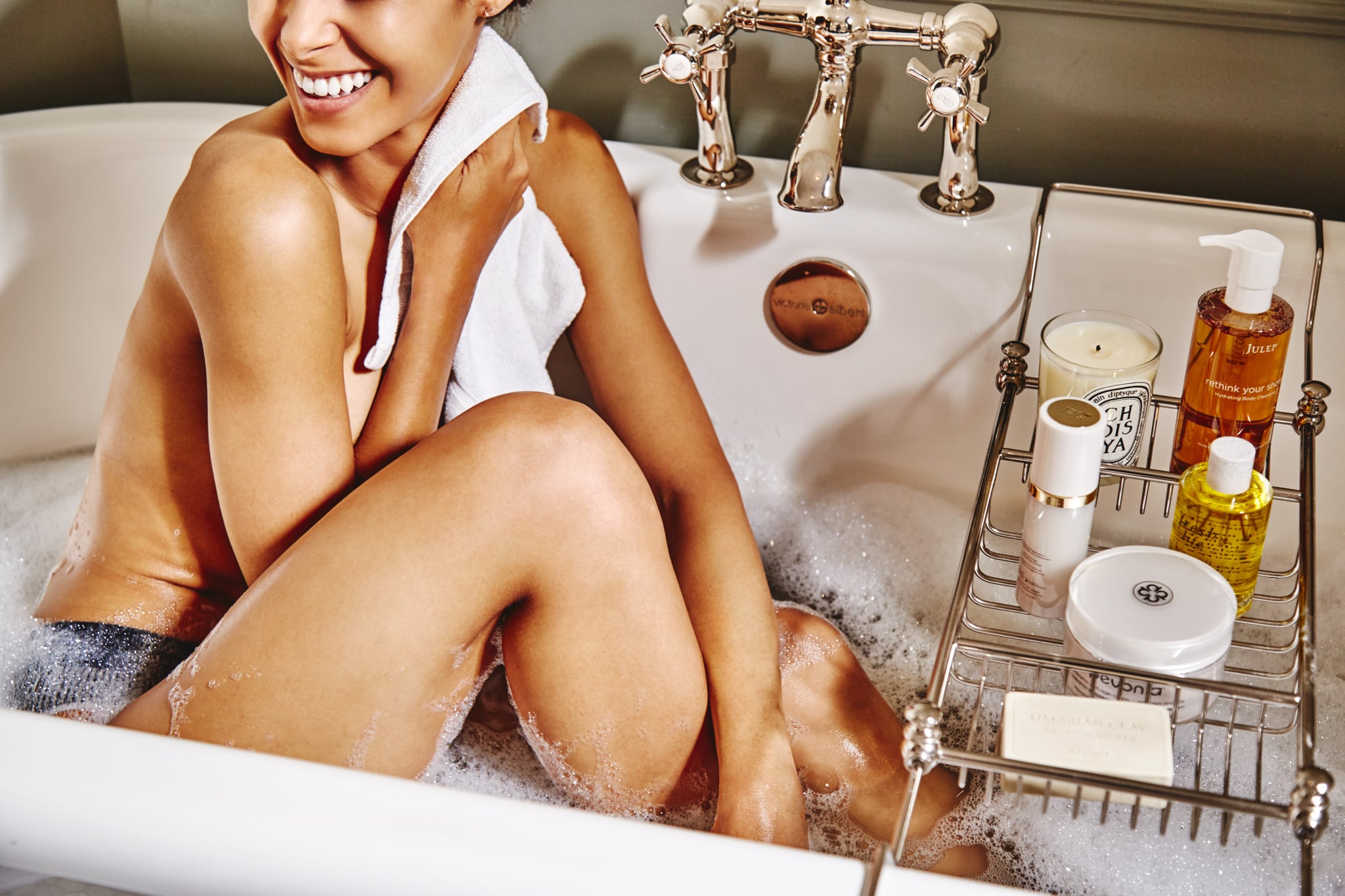 While you're likely scouring department store shelves and drugstore aisles for the newest, most effective beauty potions, it's also worth digging into your garden or kitchen cupboards for powerful DIY remedies. In addition to honey and coconut oil, aloe vera is a time-honoured, natural ingredient that can be used in a variety of different treatments. We've rounded up 12 ways to use the plant's soothing gel that you can easily whip up yourself with just three (or fewer) items. Read on, then watch our video on how to incorporate aloe vera into your beauty routine.
Lash Growth Serum: If you're addicted to lash extensions, you'll want to try this natural remedy for strengthening and lengthening your fringe. Mix one teaspoon of aloe vera gel with one teaspoon of black castor oil, then apply the blend to your lashes with a clean mascara wand before bed. Be sure to do a patch test first if you have sensitive skin.
Soothing Undereye Treatment: The plant's gel is naturally anti-inflammatory. Dab it underneath your eyes to see a reduction in puffiness.
All-Natural Makeup Remover: Apply organic aloe vera gel to a cotton pad and swipe over your skin to clean off foundation and other products.
Hair and Scalp Treatment: Aloe naturally contains pectin, which can fight dandruff. Liquefy fresh aloe gel in a blender and massage the potion into your scalp, then coat hair from root to tip. After leaving on overnight, rinse it out in the morning for healthier hair.
Acne Fighter: Rub the inside of a fresh aloe leaf across clean skin to banish blemish-causing bacteria.
Hyperpigmentation-Fading Solution: Aloe is packed with vitamin C, which brightens dark spots. Apply dabs of gel to any acne scars or other marks on your skin nightly.
Firming Face Mask: The vitamin E in aloe will keep your skin smooth and taut. Mix two spoonfuls of aloe vera gel with two spoonfuls of Greek yoghurt (full of exfoliating lactic acid) and two spoonfuls of refreshing grated cucumber. Apply all over your face and rinse off after 20 minutes. Try it at least twice a week for a glowing complexion!
Nail Strengthener: Blend two spoonfuls of aloe vera gel and two spoonfuls of witch hazel. Applying regularly to your nails with a cotton swab will instantly make them look shinier and strengthen them over time.
Nourishing Lip Balm: This easy treatment will instantly soothe a parched pucker. Mix one teaspoon of liquid coconut oil with one teaspoon of aloe vera gel and one teaspoon of Vaseline. Pour into a small container and let it harden, then apply frequently with your fingertip.
Blister Healer: To reduce pain and swelling after wearing a particularly disagreeable pair of high heels, soak a cotton ball in liquid aloe vera, apply to the blister, and secure with a plaster.
Foot Deodoriser: Aloe actually acts as a deodorant, and by combining two tablespoons of it with with half a teaspoon of bacteria-fighting tea tree oil, you'll reduce questionable foot odour.
Sunburn Soother: Though you've likely already used aloe for this purpose, you can transform the ingredient into an even more refreshing version of itself by freezing it. Scoop out the gel from the inside of an aloe leaf, place it into an ice cube tray, and pop this into a freezer. Lightly rub the aloe ice cubes over angry skin.