Anastasia Beverly Hills Brow Wiz Car Crash Review
This Eyebrow Pencil Survived a Car Crash, and One Woman Wants the World to Know
As POPSUGAR editors, we independently select and write about stuff we love and think you'll like too. POPSUGAR has affiliate and advertising partnerships so we get revenue from sharing this content and from your purchase.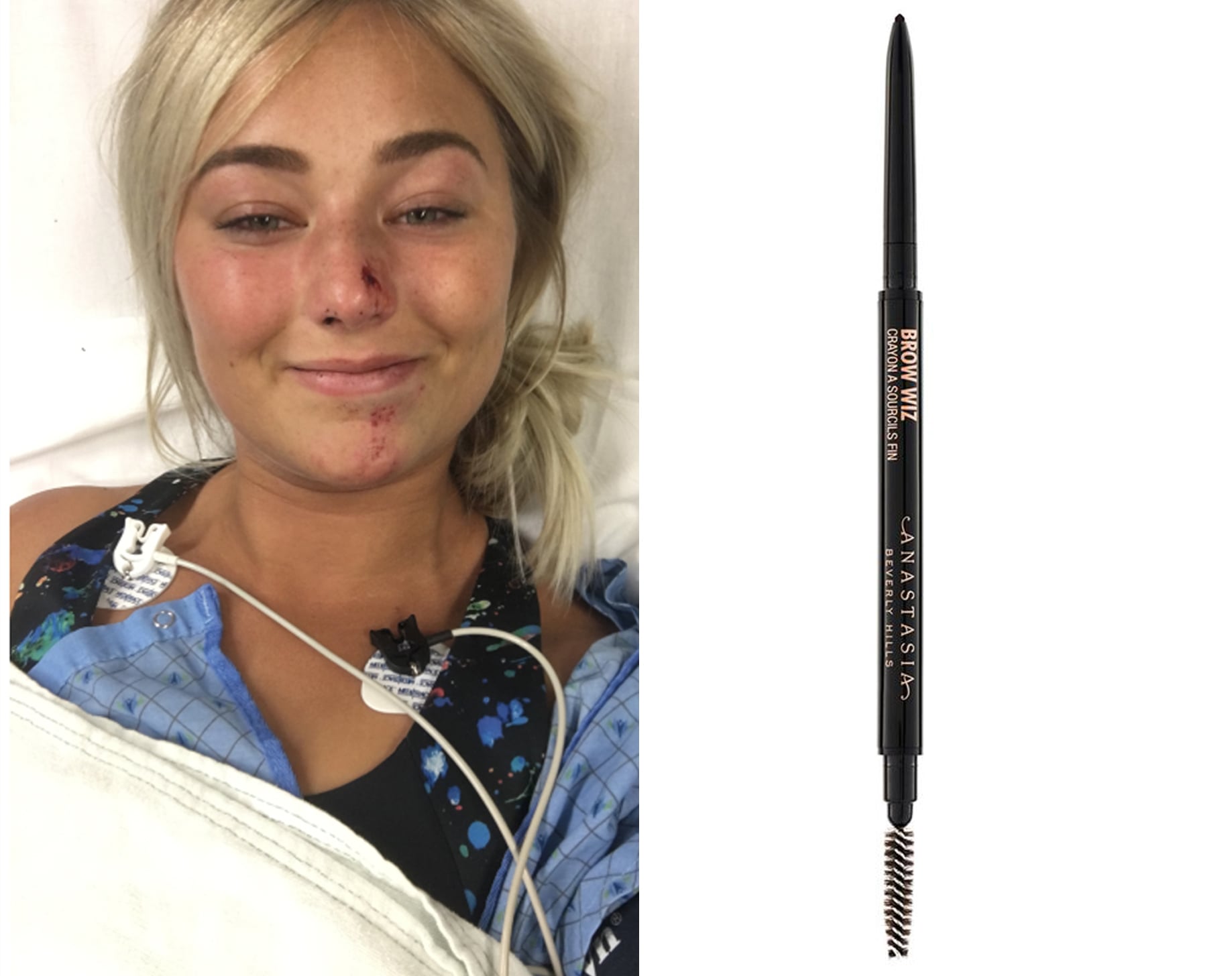 Beauty enthusiasts take product reviews seriously, and it seems they keep getting more and more candid. Products are truly put being through the ringer, with some people even recounting how they held up during some sort of vehicle accident. Kat Von D's Tattoo Liner survived both bike and car accidents, while NYX Setting Spray also left one woman's makeup in place after a collision.
Now, in yet another review, Chloe Olivia recalled being hit by a car and not only living to tell the tale, but doing so without an eyebrow smudge in sight, all thanks to Anastasia Beverly Hills Brow Wiz ($21). She wrote, "I was hit by a car while out on a run. I walked away with multiple broken bones, a broken nose, blood everywhere, annnd perfect eyebrows. if you are considering getting this product, BUY IT."
While we'd never want anyone to end up in the hospital, it's reassuring to know that Brow Wiz can live up to the most extreme circumstances. We wish the reviewer a full recovery and if you haven't already, on this review alone, consider trying the product.