Antioxidant Buckwheat Porridge Recipe
Meet the Breakfast Recipe That'll Brighten More Than Just Your Morning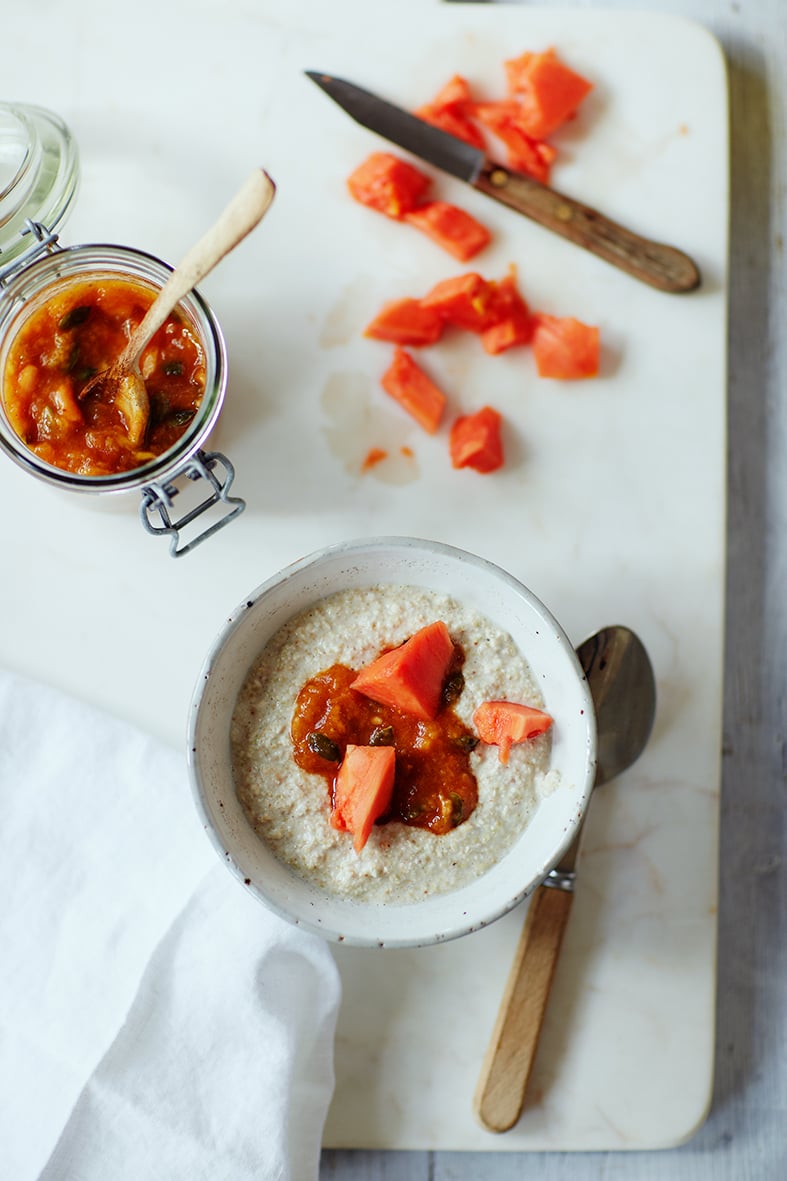 At this point, you've probably tried every delicious porridge recipe there is for breakfast. But there's a new kid on the block, and your breakfast menu simply isn't complete without it. This porridge recipe boasts immune-boosting powers of buckwheat and papaya, to give your mornings a wake-up call that's not only delicious but also healthy.
Ingredients
For the porridge:
170 grams buckwheat groats
480ml water
120ml almond milk
1 teaspoon vanilla extract
1 tablespoon lime juice
For the papaya topping:
1 large papaya
zest of 1 lime
1/2 teaspoon ground cinnamon
1/4 teaspoon ground ginger
1/4 teaspoon ground nutmeg
2 tablespoons raw honey
2 tablespoons pumpkin seeds
Directions
Porridge:
Soak the buckwheat groats in the 480ml water for at least 1 hour or overnight. After soaking, strain, and rinse well.
Put the soaked groats in a pot, add your almond milk and cook until soft. When cooked to your liking, add vanilla extract and lime juice and stir well.
Topping:
Peel the papaya, then cut it into chunks and place in a large jar or container, add the remaining ingredients, and mash together (be sure to leave a few chunks in there) with a large spoon to release the juices and blend the flavours.
Cover your jar or container with an airtight lid and place in the fridge to marinate overnight.
Plate the groats in two bowls, top with your papaya relish, and enjoy.
Information
Category

Breakfast/Brunch

Yield

2

Total Time

29 minutes, 59 seconds