Apples and Pears Lip Balms with beeswax and natural ingredients review from BellaSugar UK
New Product Alert: Apples & Pears Lip Balms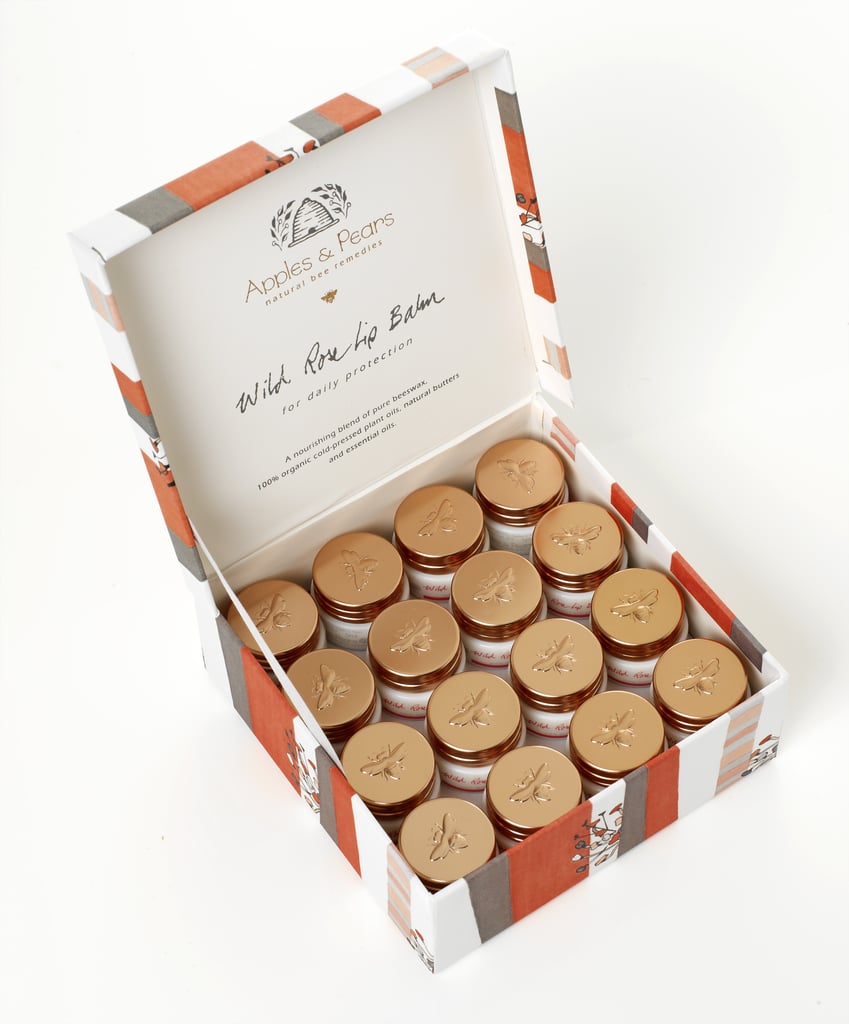 I'm always on the hunt for new lip balms and was delighted to discover the sweet, homely company Apples & Pears. Apples & Pears Apiaries is a small beekeeping business dedicated to making natural and organic skincare products from one of the oldest beauty treatments in history – beeswax and honey.
They have recently launched three lip balms (£10.50 each) - Wild Rose for daily protection, Calendula for sore, dry lips and Beeswax lip balm for sensitive lips. I was particularly impressed by the rose balm, it contains sweet yellow beeswax, organic rosehip seed oil and rose damascena oil, and best of all, has no artificial ingredients – after all, you tend to actually digest much of your lip balm. The Beeswax Lip Balm can also be used to moisturise any dry areas, such as dry patches on the face or hands – in much the same way as Elizabeth Arden's Eight Hour Cream works.
I am happy to report that the Apples & Pears lip balms contain no petroleum-based products, no parabens, no synthetic dyes, no flavourings and no artificial fragrances. Instead, they're made with 'cappings' wax – the wax that bees use as a final capping to seal the honeycomb. The icing on the cake, as it were.
The balms are very nourishing and come in super-pretty round pots, with gold lids that have a bee design. Oh and apparently your lips look extra kissable too! Ahh, like bees to a honey pot...