Aquis Hair Towel Review
This Towel Has Completely Transformed My Haircare Routine
As POPSUGAR editors, we independently select and write about stuff we love and think you'll like too. POPSUGAR has affiliate and advertising partnerships so we get revenue from sharing this content and from your purchase.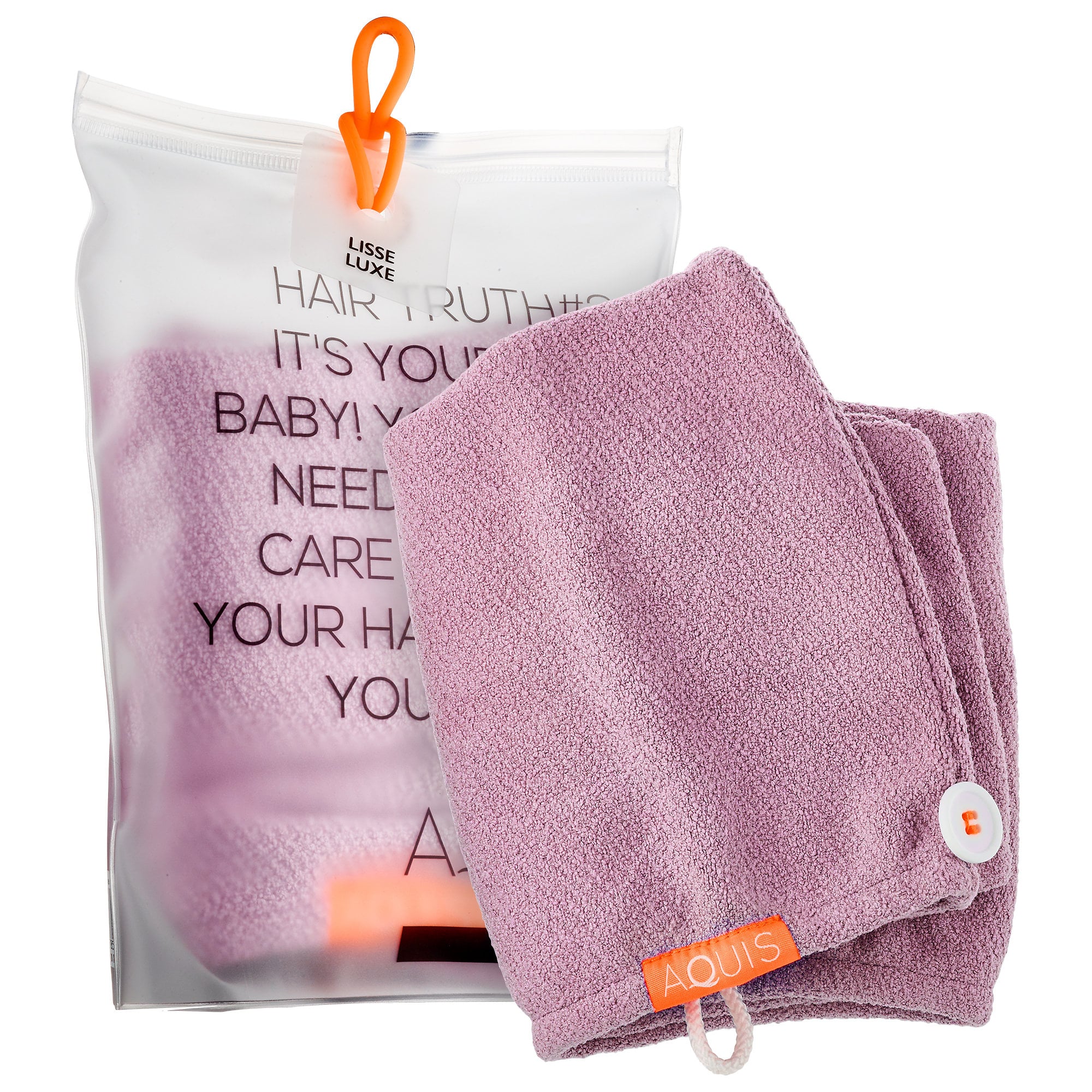 Washing my hair is one of my least favourite chores — I have so much hair that it takes upward of 20 minutes for me to shampoo, condition, and rinse all the product out of my locks. What I hate even more is waiting for my thick mane to dry, which can take hours. Sometimes, I even wake up in the morning, nine hours after I have showered, with damp hair.
Luckily, I've finally found a miracle product that has made washing my hair way less of a pain. The Aquis Waffle Luxe Hair Turban (£30) has completely changed my postshower routine. After stumbling upon some favourable reviews from the Sephora Beauty Insider Community, I decided to give it a try, and I'm so glad that I did. The hair towel dries my hair twice as fast as other ones I've tried thanks to its ultrafine fibres.
To use the turban, I flip over my head and hang the towel over it. I scoop my hair into the towel, twist it up and away from my face, and hook it to the button located at the nape of my neck. The button ensures it's hooked securely to my head, so I can do chores around my apartment without it sliding off.
It doesn't make my wavy hair frizzy, but it absorbs all the moisture from my strands quickly and easily. I haven't loved a product this much in years (and I test out a lot of products) and have even suggested it to my mum, my friends, and literally anyone who will listen. I've added about four to my collection so far, because it's literally the only thing I will use to dry my hair from now on.