Is Argan Oil Good For Your Hair?
Your Hair Oil Could Be Damageing Your Strands — Here's How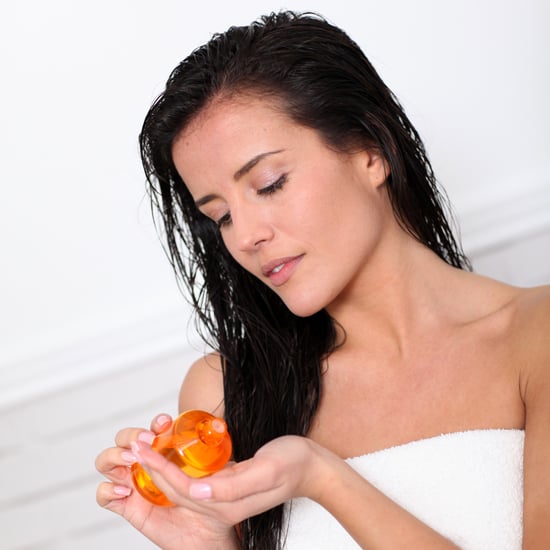 There has been a ton of buzz surrounding argan oil lately, and for good reason. Trumpeted in the natural hair community for years, this amber-tinged oil effectively nixes frizz and leaves hair feeling ridiculously silky and smooth. But if you aren't using your hair oil the correct way, it may actually dry out your strands. Learn all about the how and why of argan oil when you read on.
"The molecules in argan oil are too large to penetrate your hair cuticle," says celebrity hairstylist Mark Townsend, who has worked with stars like Natalie Portman and Christina Aguilera. "Since it can't penetrate, it actually just sits on top of your hair." This can be a problem if you're using it when your hair is wet, or if you're using too much. Applying the oil to damp strands before drying will leave your hair feeling smooth for a while, but over time it can actually dry out your hair. "The argan oil winds up creating a barrier on top of your hair, which blocks out any moisturiser trying to get in," Townsend says.
But don't toss your argan oil out the window just yet. If you know how to use it correctly, it can still be an effective tool for kissing frizz goodbye. Only use one to two pumps of the stuff on dry hair to seal in moisture you've already put into it (like a leave-in conditioner). This makes sure your hair-quenching products stay put while still flattening frizz, and your hair won't become bone-dry over time. And your love affair with argan oil can continue.