Ariana Grande Wants to Release a Lush Bath Bomb
Ariana Grande Will "Do Anything" For a God Is a Woman Bath Bomb
Ariana Grande isn't slacking when it comes to her own fragrance line — the singer has released three perfumes, and a fourth is on its way. That said, she might have just scored another huge beauty deal. That's because a rep from Lush announced that the brand is working on a bath bomb inspired by her heavenly "God Is a Woman" music video.
It all started on Twitter when a fan noted that Grande's music video involves some otherwordly lavender bath art. The fan made one simple request: "@LushCosmetics make a bath bomb that looks like this & call it god is a woman so i can bathe feeling like a goddess."
YALL pic.twitter.com/3FCW8ZR627

— eisha (@grandeslite) July 14, 2018
Grande, supported the idea, replying to the tweet with, "omg @lushcosmetics I'll do anything." In just a matter of hours, Lush's Chief Digital Officer Jack Constantine showed a "prototype" for the new design.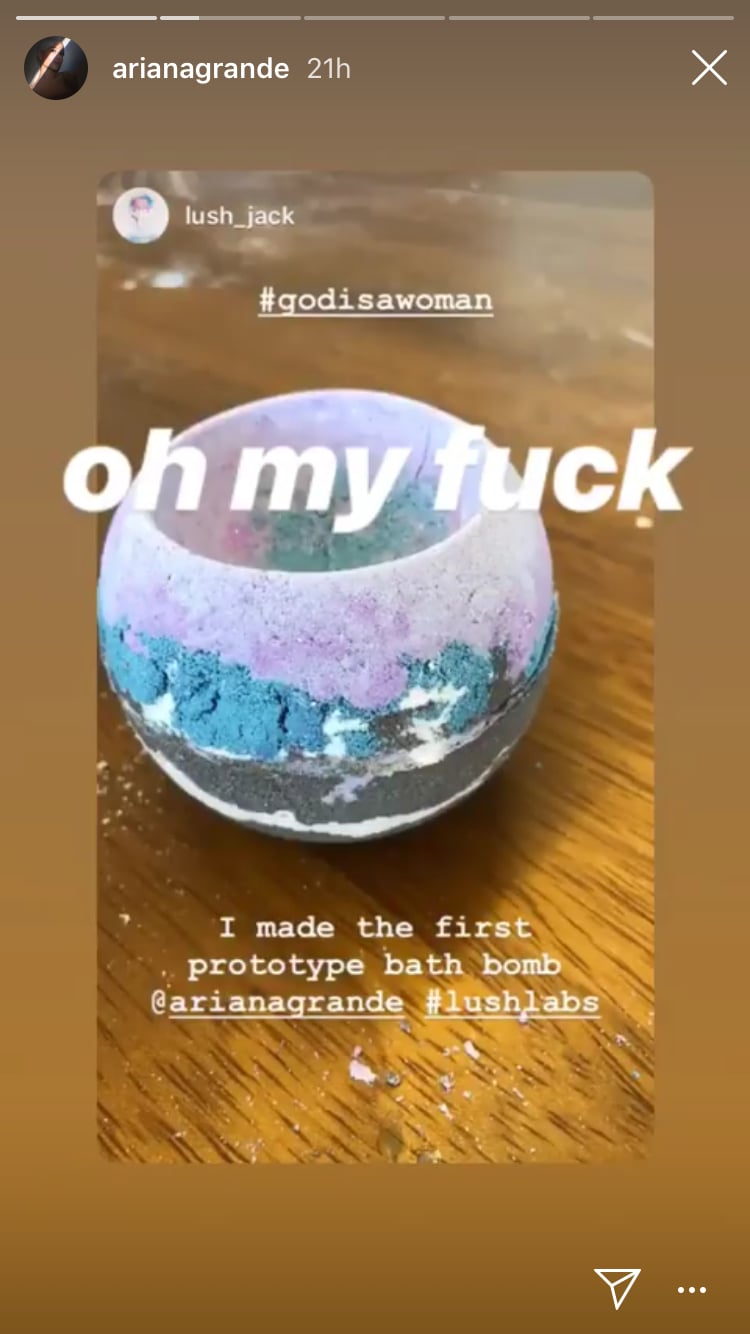 This isn't the first time Grande has preached her love of the skincare line. Back in 2010, she took to Twitter to write about how excited she was to spend some me time with a Lush Ickle Baby Bot ($5). Eight years later, the "No Tears Left to Cry" singer is about to get her own bespoke bath bomb — isn't life just wild.
about to take a delicious smelling bubble bath. My skin is going to smell like a blue robot shaped bath bomb. I love you, Lush Cosmetics.

— Ariana Grande (@ArianaGrande) April 23, 2010
Predictably, fans are freaking out.