Ashleigh Murray's Beauty Routine
Riverdale's Ashleigh Murray on Clearing Her Cystic Acne and Her Best Beauty Advice
As POPSUGAR editors, we independently select and write about stuff we love and think you'll like too. If you buy a product we have recommended, we may receive affiliate commission, which in turn supports our work.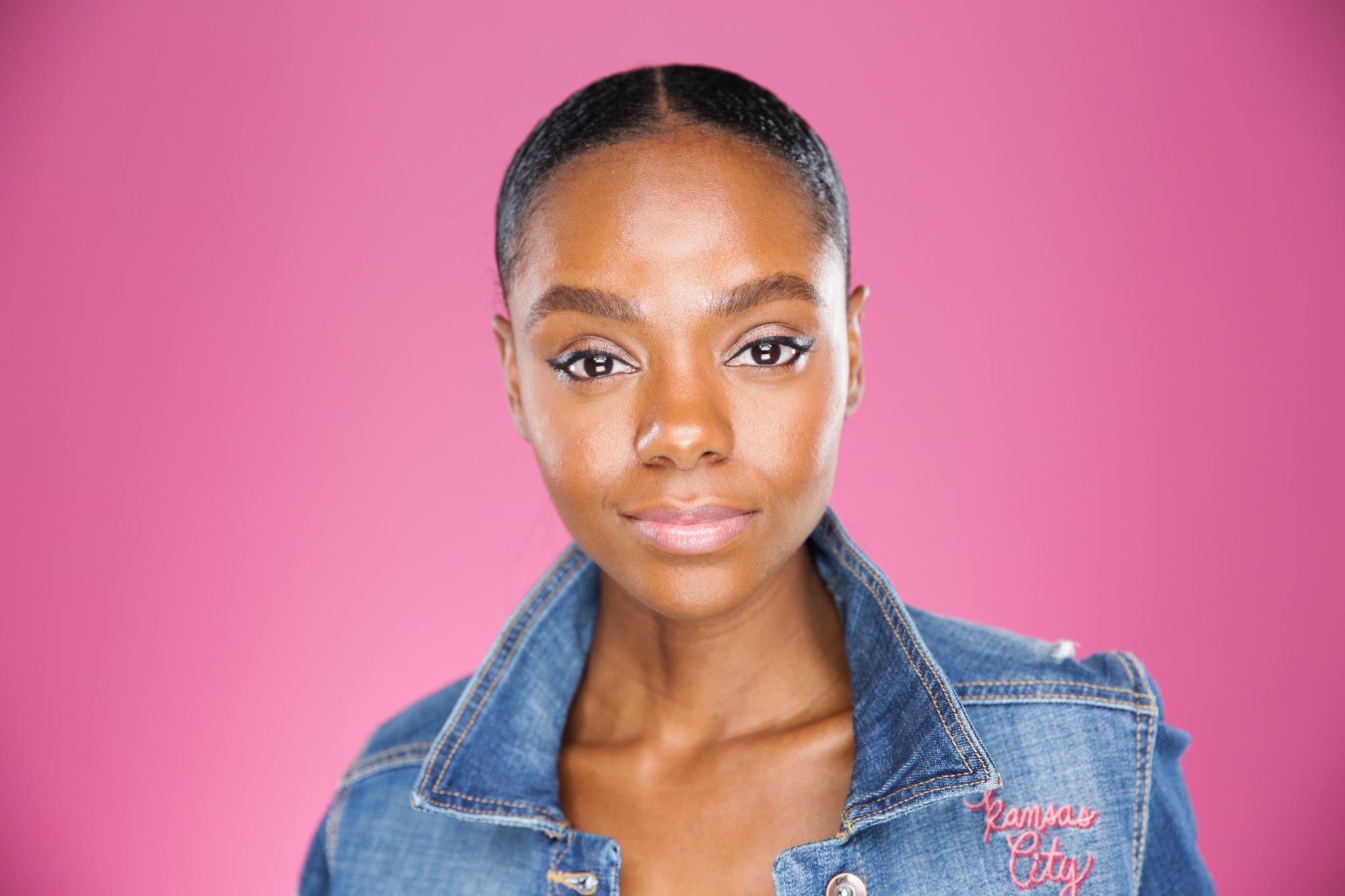 Looking at Ashleigh Murray, you wouldn't know she used to have cystic acne. Her skin is glowing like she's been Photoshopped. But her life has been anything but flawless. Before landing the role of Josie McCoy on Riverdale, she was several months late on rent and was barely getting by, despite working several jobs at a time. "At that point, I had sold my personal belongings just so I could get groceries for the week," she said. "If I didn't do something soon, I was going to have to move back to Kansas City, which wasn't an option."
Ashleigh ended up deciding to take a break from acting and auditions for a year so that she could work full-time to get back on her feet. And then she got the audition for Riverdale. "And I was like, 'OK, this is it, this is my last one.' I didn't give a f*ck about whether or not I booked this job. 'I'm just going to do what I think is right, and we'll see what happens.'"
"I only bring all this up because I saw a comment somewhere — this is why I can't stand social media sometimes — but I saw a comment somewhere that was like, 'Is that even true? Did she even go through that?' And yes, it's true," she said. "I was broke as f*ck. I didn't have any money, and it sucked. I was working four jobs at one point just to be able to pay the rent. I'm very lucky to be where I am. But I worked very, very hard to get here."
Since the debut of the show in 2017, Ashleigh's social footprint has jumped to millions of followers and she's hoping to make an impact on the lives of the people who follow her. We sat down with her to get the scoop on her beauty routine — per the request of her devoted fans — and she was just as candid as you'd expect. Plus, check out her gorgeous unretouched images.
POPSUGAR: When I asked Twitter, they were like, "I just need to know what she's using on her face."
Ashleigh Murray: To address my cystic acne that basically became nonexistent, which is great, was birth control. I got on birth control and immediately, like within a month, I noticed that my skin was not breaking out anything like it was.
PS: So it was hormonal?
AM: One hundred percent hormonal. And it was really bad, like huge blisters on my face. For face wash, I like to use something really mild — I got something from the people that do my facials, and I don't even know what the hell it's called. (Note: we confirmed Ashleigh uses IS Clinical Cleansing Complex.) But when I don't have that, I use CeraVe, the salicylic acid foam wash. It's very gentle. Then I tone with either aloe vera gel that I get from Whole Foods — the chunky stuff, like the actual meat from the aloe. I like to tone with that because it helps with brightening and hyperpigmentation. And if not that, I use some regular toner with witch hazel in it.
Then after I tone, I use a serum. I'm not married to any serum. Whatever works. For my moisturizer, I sometimes use a combination of essential oils, like jojoba and coconut and a little bit of juniper sometimes, a little bit of lavender; definitely tea tree for that acne. And if not that, than just any yummy thing from Lush. I love Lush. And sunscreen from Murad. This is good for all the brown girls that don't want to get that horrible ghost face or anyone that doesn't want ghost face — it's called Murad Invisablur Perfecting Shield. It's a clear chemical sunscreen and it has mattifying properties too. It doubles as a primer. It's bomb.
The facials I get are from this place called Skin Girls and they are in Vancouver.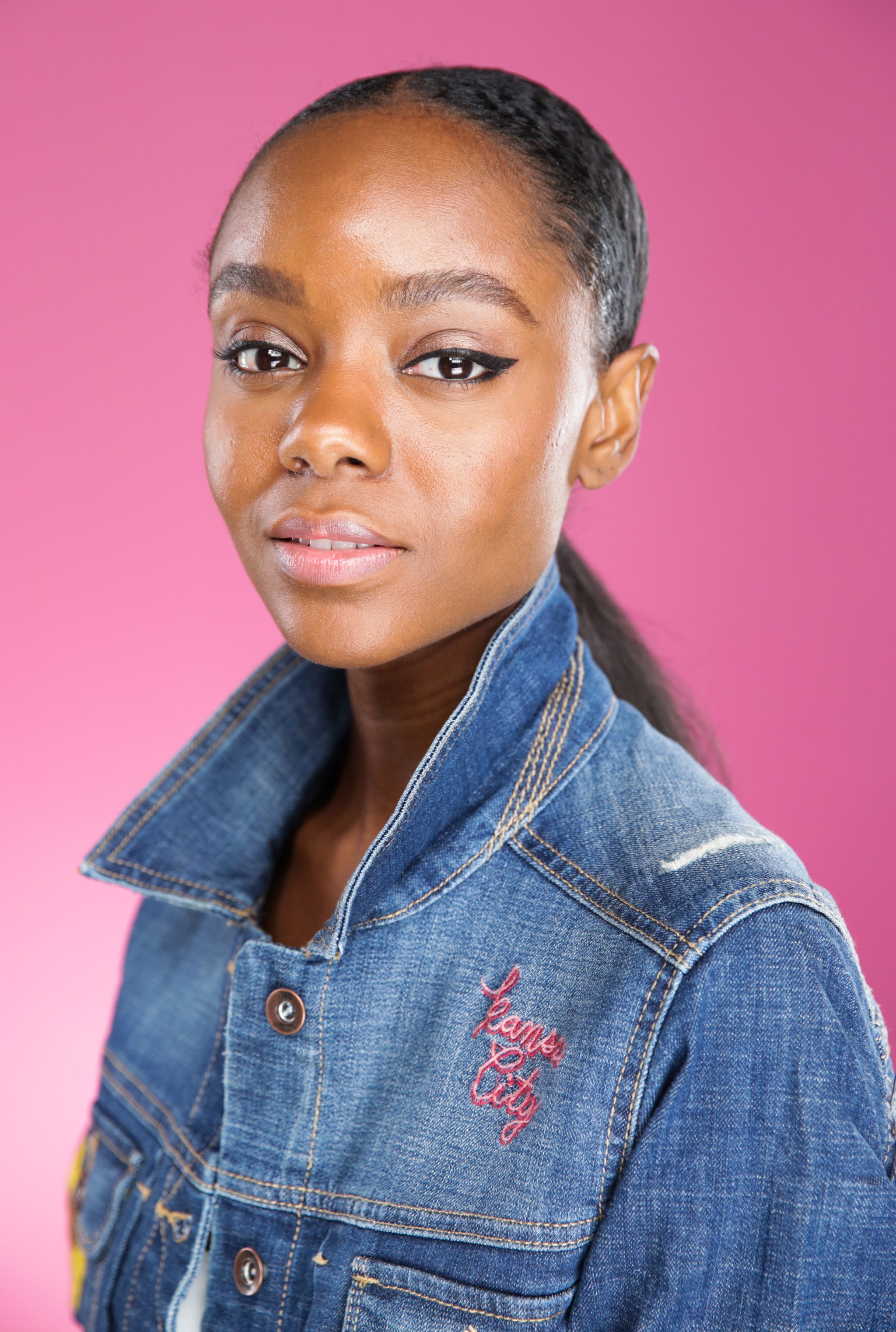 PS: What would you lay out for someone who says, "The time is now: I'm going natural"?
AM: It depends on how much hair you're cutting off. The type of cleansers that you want to use should be sulfate-free, no surfactants or any kind of foam because they will dry your hair out. Also, pay attention to products that have cetearyl alcohol, especially in the first five ingredients, because I'm alcohol sensitive and they dry my hair out even if it's a fatty alcohol. So pay attention to that. Cowashes are great, and have fun with at-home DIY deep treatments. Eggs, avocado, and honey are so amazing. Aloe vera — if you buy the actual plant leaf and cut it open and rub it on your scalp, it's good for cleansing your scalp and stimulating hair growth. Jamaican castor oil — if you're dealing with any itchy scalp issues or your hair is thinning out, it takes patience, but it absolutely does work. Once your hair gets into a length where you get into a more rigorous routine, what I can say is try everything. And go on YouTube! There are so many wonderful vloggers I've been following for the past seven or eight years, and you can find the women whose hair type falls closely to yours.
Have an arsenal of things you can pull from, and then get support from your friends or your family. Sometimes you may not always get it, but I feel like we're in a day and age now where we're getting more support, even if it's just online.
PS: So what are your go-to makeup products?
AM: Lancome. It is without a doubt the perfect match. Undertones like nobody's business. The 24 hour-wear foundation is my business. I just got the foundation stick. And Nars Creamy Concealer. I love it so much. I actually just recently fell in love with Better Than Sex by Too Faced. My blush, I use a MAC blush. It's a plumish-purple. And I have a really great bronzer from Becca that is a reddish sort of tint. I do have my Fenty, I'm not going to lie. If I know I'm going to be out for hours and hours and hours, that Pro Filt'r is matte all the time. And I'm like bacon grease queen. I have worn it and it has stood the test of time.
For my brows, Anastasia Beverly Hills, like anything they have, I will use. For my lips, sometimes it's NYX — it's what I have today. You know, I'm a bargain girl. I don't like to spend that much money, but I'll do it. There's a beautiful lip gloss I just fell in love with from YSL — it's a faint pink. I think it's called NYX. That's it. I have a ton of makeup at home that I don't use, just like my nail polish.
PS: What is the best of beauty advice you've ever been given?
AM: I guess the best piece of beauty advice I've been given is don't sleep in your makeup. And I do it all the time; it's so bad. Like I woke up and my right eye was red because my eyelash was in it. I didn't take it off and I should have. I just wanted to sleep pretty. But you know what — the lights are off and nobody's going to see. Wash your face.
PS: What piece of advice would you give someone who is struggling with their self-confidence?
AM: I know it's hard because I have struggled with my own self-confidence at times. And honestly, my friends have helped me. That support system really makes a difference. Also, finding people that are very much like you to idolize, that helps too. It's something I try to do as an actor with the platform I have; I wanna be a pillar of strength or a shoulder you can lean on or somebody you can say, "Hey, I can relate to that," so it's not so bad. It's not always easy. And if you need to cry, cry. If you need to scream, scream. If you need to break something, break something. But don't dwell. There's only so much time you need to take to heal yourself if you're going through something negative, and then it starts to turn sour. And you never want to go sour. So be gentle, love yourself, surround yourself with people who love you, and also look for other idols you can emulate and help you get to a place where you're not so shy and nervous to be who you are.
PS: Who's your idol, then?
AM: Well, Halle Berry, first and foremost, always and forever. Yara Shahidi — I adore that girl. My mother, my aunt, hardcore. And my grandmother. Those are my idols. They're all women.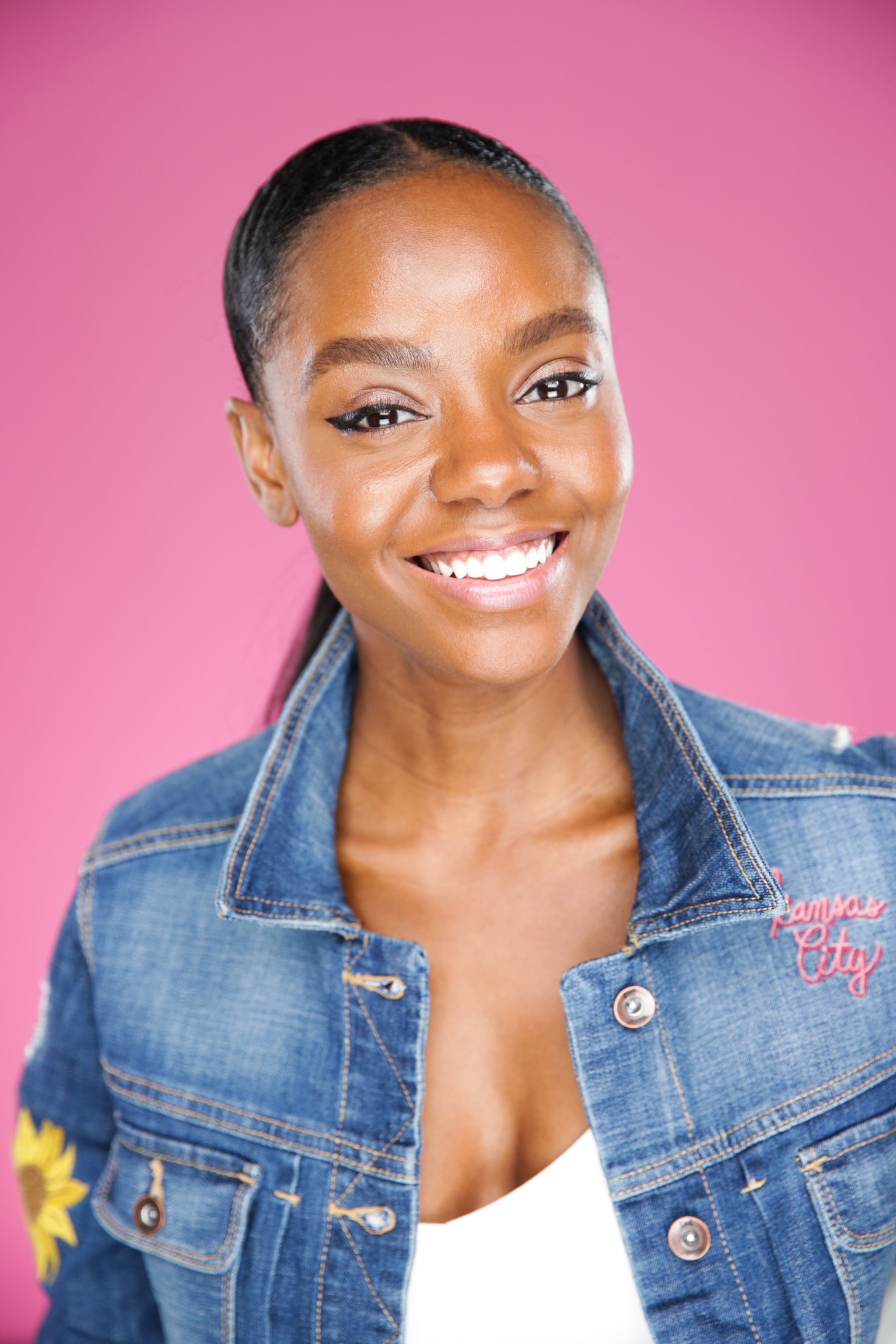 Image Source: POPSUGAR Studios