Attention Miley Fans: Buns Are Back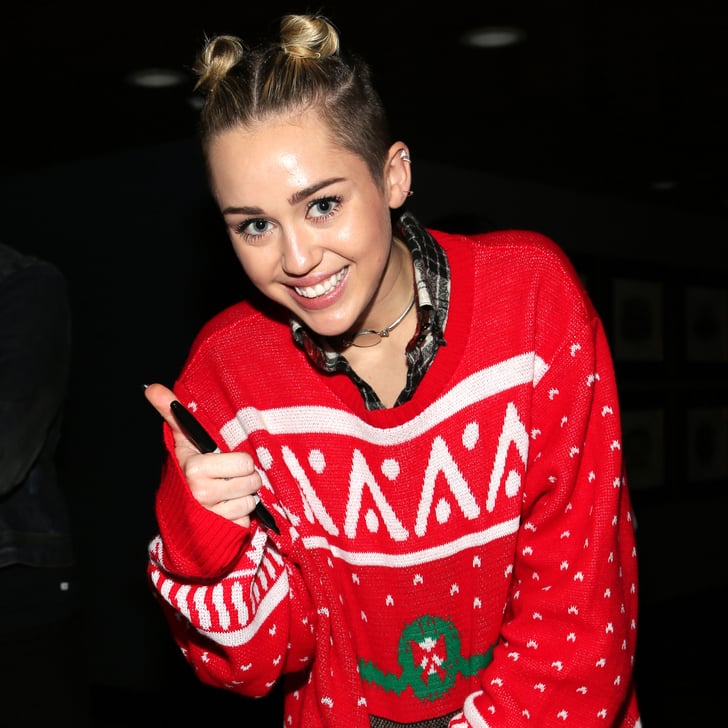 We've gotten to the point where we're comfortable not knowing what Miley is going to do next with her hair (see her shaved eyebrows and wig play). But during her performance at Jingle Ball in Florida, Miley brought back a style we'd seen already: her duo of buns. She'd first debuted this hairstyle at this year's VMAs (below, left), but this is the first time we've seen it since.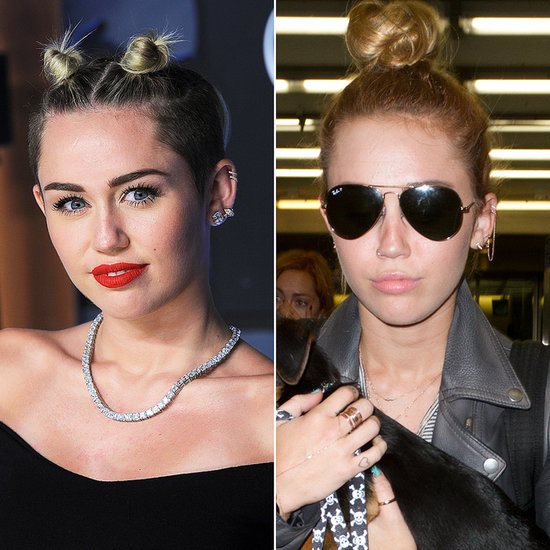 Miley is obviously partial to the topknot, it was her hairstyle of choice when her hair was long enough (above, right). We're guessing that these two tiny buns she's been wearing are just the latest incarnation of that style. But now the question is, when do her double buns get their own Twitter handle?