Audrey Hepburn, Cheryl Cole and Marilyn Monroe are Beauty Icons
Beauty Byte: Audrey Hepburn Tops Beauty Icon List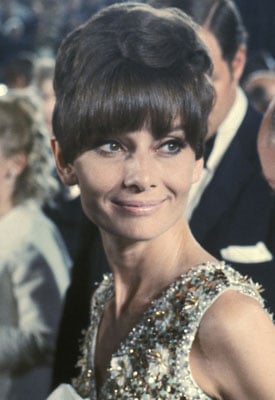 Move over Angelina, it turns out Audrey Hepburn is the most beautiful woman of our time! At least, that's according to a new survey this week.
QVC celebrated the start of it's Beauty Month bonanza by conducting a survey of 2,000 women about who their beauty icons were. Audrey topped the poll, followed closely by Cheryl Cole. Meanwhile, Marilyn Monroe came third.
Other winners included Angelina Jolie, Scarlett Johansson and Grace Kelly. (What? No Kylie?)
The company feted the winners by commissioning scenester and illustrator Daisy de Villeneuve to create portraits of the top four icons using QVC make-up. Check them out below!
Daisy's worked with everyone from Topshop to Nike before and has a quirky graphic style which I love. QVC has made a video of her creating each portrait which fans can watch online. Who's your beauty icon?