Australian Beauty Brand Inika Comes to the UK, Inika Cosmetics
Australian Beauty Brand Inika Comes to the UK
If Inka Cosmetics is anything like Becca Cosmetics from Australia, then colour me happy! Inika, which has a tonne of buzz surrounding it recently has just expanded their distribution to London, after their logo, packaging and product formulations were given a major face lift.
Other news for the company is that they will be launching a skincare range due out next year. In July, they merged with organic skincare brand Mukti to help them develop this new treatment range that includes anti-aeging products, organic liquid foundations, bronzing mousses and creamy lip whips as opposed to the standard lipstick and lip gloss offerings.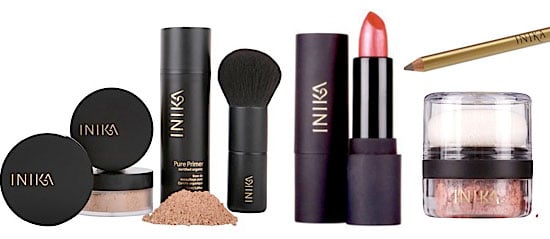 According to Miranda Bond, founder of Inika,

"We needed to go back to the drawing board. It was not sleek enough, especially in Britain where the consumer is so design-conscious [and there is] fierce competition between makeup brands. Our packaging now looks as glamorous and sophisticated as the products inside."
Inika is currently sold online, at various salons in the UK, at Whole Foods and at Harvey Nichols as of a couple of weeks ago. Prices range from £10 for a single eyeshadow pot to £22 for powder foundation. Are you interested in checking out what Inika has to offer?