Autumn Fall Winter 2008 Beauty Catwalk Runway Trends Chocolate and Caramel Make-up at Estee Lauder
Sweet Tooth: Estee Lauder's New Autumn Collection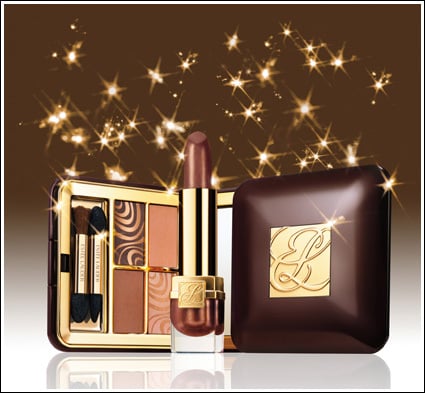 Finally, a way to satisfy those chocolate cravings, without having to worry about the waistline!
Estee Lauder, is really spoiling us with their Chocolate Decadence range. Launched on the 1st August, it's a tempting, limited edition collection of decadent dark chocolate and caramel cream-inspired products, for the new season.
Designed to capture the essence of a luxurious chocolate boutique, the look features intensified lined and smoky eyes and softly glowing skin, with subtle lip colour, and glossy, polished nails.
The flattering colour palette ranges from the palest caramel, to full-on, mouthwatering dark chocolate and berry cordials –while the marbled swirls and fondant fancy-esque design look deliciously covetable.
I'm especially smitten with the lip glosses, which have a yummy chocolate raspberry flavour, making it hard not to lick your lips when you're wearing them. Apparently my kisses have never tasted so sweet...