Autumn Fall Winter 2008 Beauty Catwalk Runway Trends Soft Goth Glamour Dark Smoky Eyes Blood Stained Red Lips Pale Skin.
Will You Follow the Soft Goth Trend?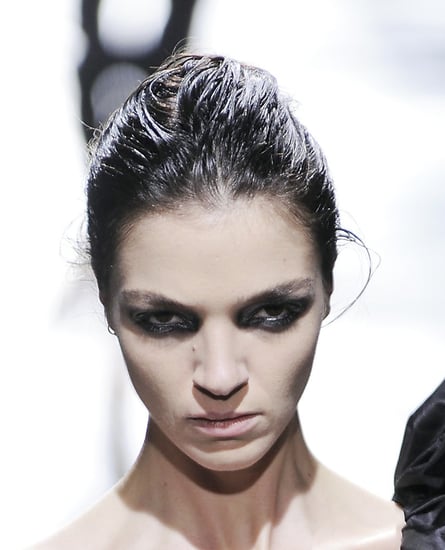 The palette is poisonous, the inspiration's the teenage goth look, and the result? Next season's hottest beauty trend – Goth Glam or Soft Goth.
From Lanvin (pictured), to Chanel, Fendi and Vivienne Westwood – the runways were stormed by glamorous goths, with deadly nightshade-esque makeup.
Is this a catwalk-only trend? Or are you sharpening your kohl pencils and licking your blood-stained, rouged lips in anticipation of autumn's latest look?
Do tell...


Source