Autumn Plaits: This Huge Hair Trend Isn't Going Anywhere
Autumn Plaits: This Huge Hair Trend Isn't Going Anywhere
Plaits are the hairstyle of Summer, but just because you've traded in your sundress for jeans and a light sweater doesn't mean you have to ditch your plaited hairstyles, too. The Autumn 2013 runways were full of braids fit for cooler weather. So as you're buying ankle booties and swapping in some new Autumn makeup, why not peruse some of these designer-approved plaits to try out next season?
Alice + Olivia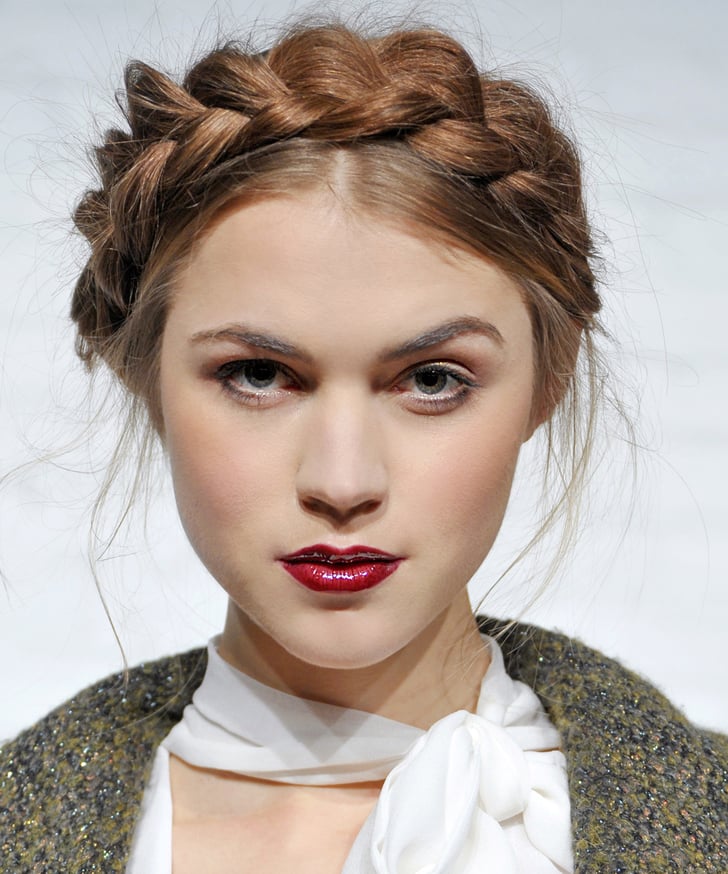 A crown of plaited hair is just as in for Autumn as it was for Summer. Hairstylist Antonio Corral Calero created the look with a middle part and two pigtail plaits behind the ears. He then crossed the textured plaits over the top of the head and secured with pins for a hairstyle that only seems complicated.
Christian Siriano
Aveda global creative director Antoinette Beenders developed the stunning fishtail plait look that came down the Christian Siriano runway. Two sleek pigtails were plaited and then folded over the back of the head with the ends tucked under.
For more gorgeous braids to try for Autumn, just keep reading.
Rodarte
The half-up style from Rodarte is a classic plaited hairstyle fit for a variety of occasions. Add a headband at the crown for a truly charming feel.
Miu Miu
Polishing up your plaits will make them feel even more perfect for Autumn. The sleek chignon at Miu Miu was a familiar style, but the two plaited buns at the nape of the neck made for a touch of the unexpected.
Valentino
The messy side braid of Summer is getting a glossy makeover for Autumn. The long, over-the-shoulder plait at Valentino was polished and topped off with a simple black headband for a more refined look.
Viktor & Rolf
In case whimsical is more your style, try the braided updo style from Viktor & Rolf, which was full of romantic wisps.
Naeem Khan
If plaiting just isn't your forte, then opt for a doubled-stranded twist pulled up into a bun, just like the look from Naeem Khan's Fall 2013 runway. It's easier to do, but you still get the same woven effect.