BIOEFFECT EGF Serum Review
The Beauty Product to Splurge on For Perfect Skin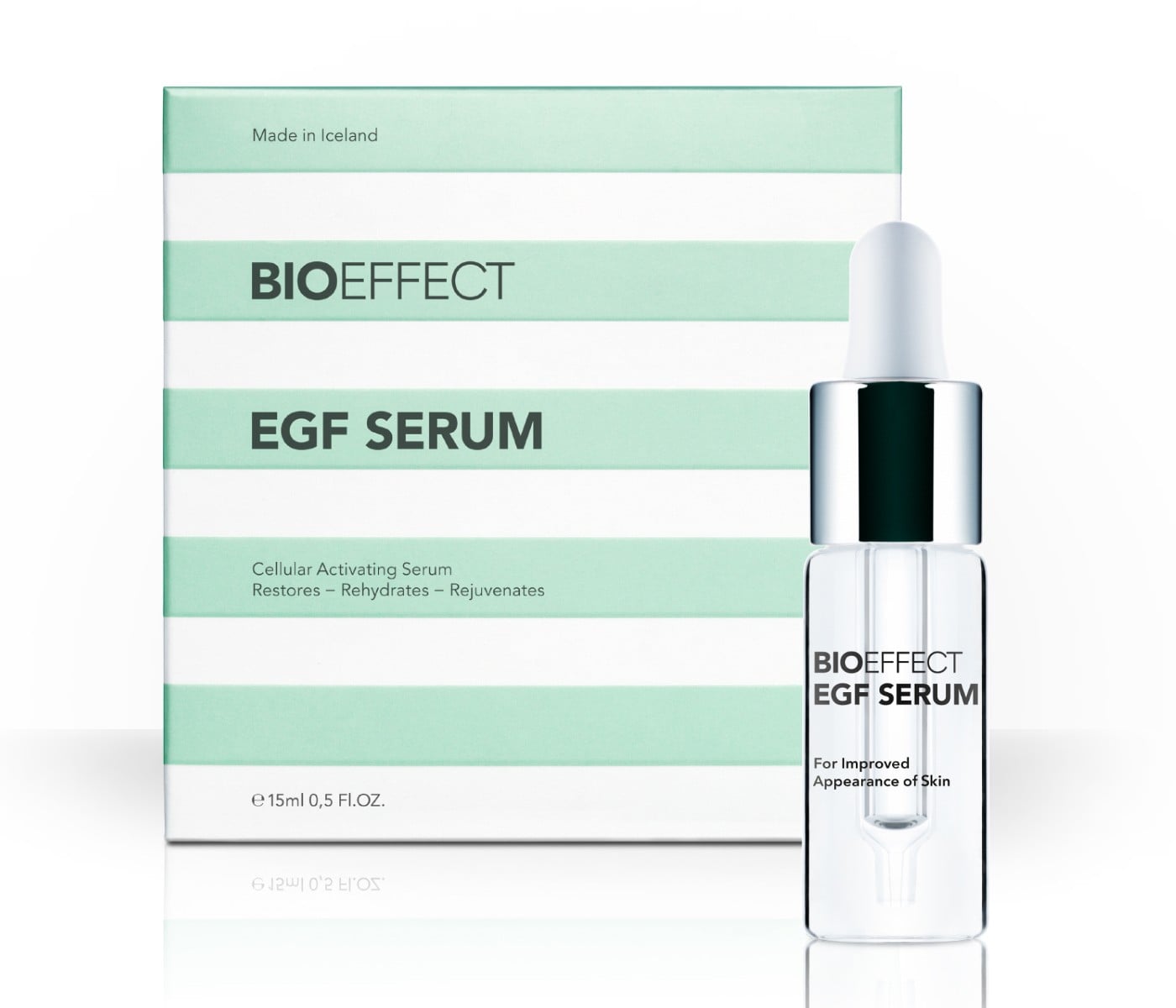 With all the recent talk surrounding the effectiveness of serums, you'd be forgiven for being sceptical about whether or not to try one of the many that have flooded the beauty market.
After spending an untold amount of money and time on a fruitless search for the perfect serum, I was intrigued to try the one elixir every beauty editor I know hails as the holy grail. When I finally got my hands on Bioeffects's touted EGF Serum (£125), I completely understood the hype.
Simply put, the serum — which started out as a plant-growing aid by an Icelandic biotech company — penetrates the skin's layers and triggers cell renewal which means faster healing skin, less damage, and overall improved youthfulness.
As someone with complicated, combination skin, who tends to be a little heavy handed with my skincare, I learnt very quickly that less is more with this product. After over-moisturising for a couple of weeks, I realised that while the 15 ml bottle doesn't look like much, as little as two drops applied to a clean face every night can make a big difference.
If your current routine involves topical moisturisers that sit on the skin and do nothing to change the overall condition of your skin, EGF is the perfect investment for you. While more mature and dry skin types see a considerable increase in the skin's youthfulness appearance and moisture, for oily skin types like myself who tend to steer clear of moisturisers like this, EGF's ability to encourage cell renewal means faster recovery and smoother skin after breakouts, as well as reduced pore size.
Whether you're putting together a luxe wish list or simply treating yourself, this potent beauty potion is the one beauty splurge you should consider this season.