Balenciaga to Launch New Fragrance Perfume With Coty Prestige
Balenciaga to Launch Perfume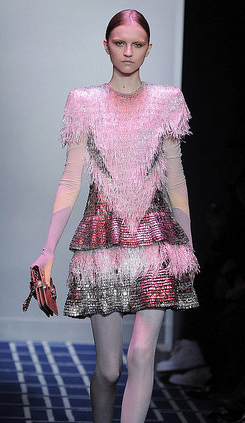 As the news hit last week that Gareth Pugh was launching a fragrance, this week another designer perfume collaboration comes to light. It's now been officially announced that after a long break from the beauty world, Balenciaga will move back into fragrances. They have signed an exclusive deal with Coty Prestige to launch a new luxury line of scents worldwide.
The partnership will renew Balenciaga's image as a serious luxury fragrance contender and will be in keeping with their fragrance heritage. This began in 1946 with the launch of their iconic scent, 'Le Dix'. Coty Prestige, who also distribute fragrances from fashion brands like Calvin Klein, Marc Jacobs and Chloe amongst others, have announced that the first Balenciaga fragrance is likely to launch in Spring 2010.
"Fragrance is something that was absolutely missing in the Balenciaga universe," CEO of Balenciaga Isabelle Guichot told WWD, "We want to extend the Balenciaga brand to a broader audience."
With everyone from the A-list to the rock star clique desperate to wear Nicolas Ghesquiere's stunning designs for Balenciaga, I'm intrigued to find out what the fragrances will be like. I wonder how all that pretty, sci-fi glitz in the Spring/Summer collection will translate into smell? Watch this space.