Banish Ugly Thread Veins with New Lunchtime Beauty Treatment Thread Vein Laser Removal
Lunchtime Leg Treatments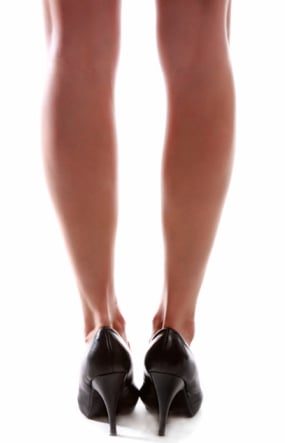 Once a beauty treat at lunchtime meant picking up some new nail varnish at Boots, now it means thread vein removal.
Spurred on by the sunny weather, an increasing number of women are having thermo-coagulation, a thread vein removal technique which uses microwaves to zap the unsightly veins.
A super-thin needle, which emits a microwave current, is inserted under the skin, in the problem area. The heat that is then produced, causes the sides of the veins to stick together – stopping the blood-flow that causes the vessels to show up red or purple.
Thread veins are caused by overly dilated blood vessels lying very close to the surface of the skin. They are often genetic, but are also bought on by pregnancy, or after the menopause. The bad news is, they tend to get worse with age.
Brian Newman, a surgeon who specialises in thread vein removal, tells the Daily Mail "You can come in in your lunch hour and have it done. You can do what you like afterwards."
The half-hour procedure is carried out without anesthetic and is said to be no more painful than eyebrow plucking, although personally I don't know anyone who's had it done. It's not cheap either, you can need up to six sessions, costing up to £350, depending on your skin and how large the veins are.