Source: POPSUGAR Photography / Dean Lipoff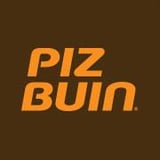 Spending your next holiday seaside? We teamed up with Piz Buin® to ensure all the necessities wind up in your beach bag. Now all that's left is having fun.
If you're used to overpacking the same old gear for every beach holiday and seaside getaway, it's time to edit your essentials down to fun and functional necessities that are as adaptable to adventure as you are. We've rounded up five must haves you need in your beach bag, whether you'll be sunning yourself on a tropical shore or camping on a cold pebbled beach.