Bean Body Facial Scrub Review
This Scrub is Like a Latte For Your Face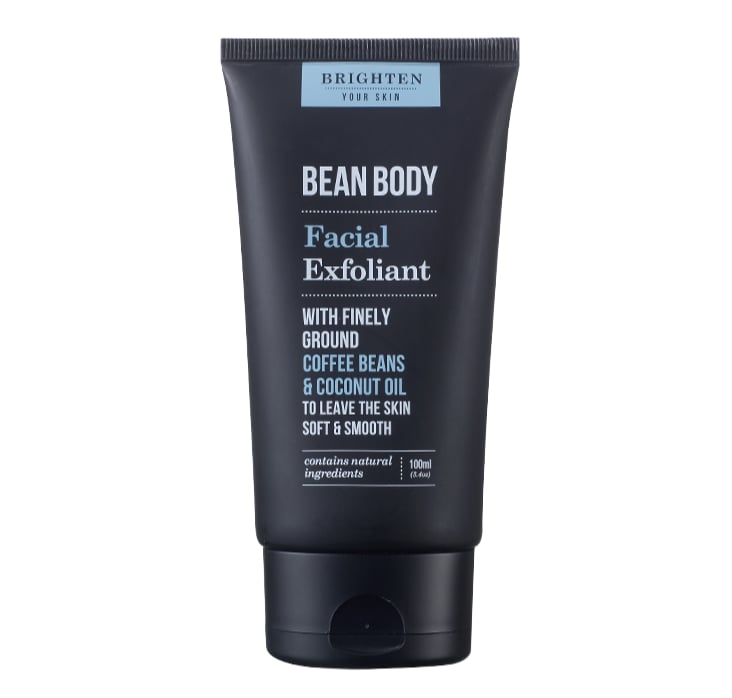 I don't drink coffee. So when Bean Body's coffee bean facial exfoliant (£15) hit the beauty desk, I probably wasn't the most obvious choice to try it. But though I don't drink coffee, I do love the smell of it, so I was intrigued to see if could be converted to at least using it in my beauty regimen.
The little black tube takes Bean Body's famous body scrub formula (ground coffee beans and coconut oil) and reformulates it for use on the more delicate skin on the face. It's safe to say that though the grains are finer and the product is in a creamier base, this stuff still packs a punch. One tiny squirt of the deep brown cream is enough for the whole face, and it smacks you with a rich bitter coffee scent. If this doesn't wake you up, nothing will! It's quickly become my go-to a couple of times a week to really wake up my skin and cleanse deep down. After using a sheet mask that my skin reacted to, I ended up with milia (little white under-skin bumps) on my cheeks, and using this has started to help coax them out.
In terms of exfoliation power, it's got grit (quite literally) and I wouldn't advise it for those with sensitive skin. However, the blend of coconut, sweet almond, and jojoba oils and glycerin in the base helps to leave your skin feeling pampered after the coffee grains have sloughed off any dead or dry skin. If you have problem skin, massage it really well into the congested areas (especially around the nose and chin) for the best results.
A quick tip: coffee grounds can clog up your drain. If possible, put a fine sink filter over the plughole of the sink/shower when you're using a product like this and transfer the grounds into your compost bin, where they'll be most beneficial!
Image Source: POPSUGAR Photography / Bonnie Burke