Beauty Bite Anna Friel Loves Laser Treatments
Beauty Byte: Anna Friel Loves Laser Treatments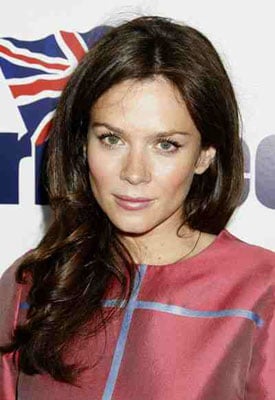 I'm a huge fan of Anna Friel's beauty style, she always looks so effortlessly glowing and natural. It turns out, Friel's secret is Polaris Laser treatment. She believes it's better than Botox! She told In Style UK, "It's like a laser machine that brings collagen to the surface and reconditions the skin. You can see an immediate difference. It's the best thing around."
She also talked about future plastic surgery. "I'm not going to say I wouldn't have anything done because I'd be a liar. I'm sure I'll be one of those people who has bits of tweaking. I haven't done Botox because I'm scared that I won't be able to move my face." The issue is available now.
I have to say, I admire her honesty. It's so refreshing to have an actress be this candid about her appearance! I'm also curious about Polaris Laser treatment. I haven't tried it yet, but according to experts it's a safe alternative to Botox that uses specially-designed lasers to heat the deeper layers of the skin. This creates a reaction in the skin that makes it swell and causes cells to produce new collagen, plumping out the skin and smoothing lines. Reports say it can be done in less than an hour and is totally non-invasive. Would you try laser treatment?