Beauty Blog Website Glossay Definition Cosmeceuticals Scientific Testing of Cosmetic Skincare Beauty Products Anti Ageing Cream
Beauty Glossary: Cosmeceuticals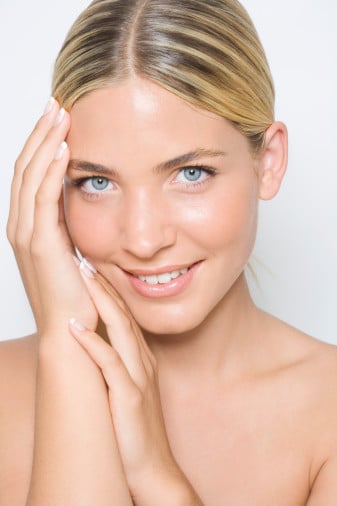 Cosmeceuticals are beauty products containing pharmaceutical-grade ingredients, which can now be bought over the counter. They claim to give rapid skin-improving results, and are often high-end anti-ageing creams.
The term 'cosmeceuticals' was first used by the American Dr Albert Kligman in the 70s, to describe products in a segment of the facial skincare market that acted like drugs in the way they functioned on the skin. Dr Murad was the first dermatologist to launch his own patented clinical skincare line in 1989.
The formulations were also the first to incorporate ingredients such as pomegranate, Goji berries and antioxidants. They can often be spotted by their plain, pharmaceutical-style packaging. Just read more for the low down.
Cosmeceuticals may contain active ingredients such as vitamins, phytochemicals, enzymes, antioxidants, and essential oils. However, in the interests if scepticism, it's important to remember that just because a product contains these ingredients, it may not necessarily be effective, and if they are effective, the cosmeceutical may not have the active ingredient(s) at effective concentrations.
The term 'cosmeceutical', itself, can be slightly misleading, as it implies that a cosmeceutical product which may be similar to a pharmaceutical product, has undergone the same testing for efficiency and quality control as required for medication, which is often not the case.
However, cosmeceuticals are widely lorded as beauty editor's essentials, due to their cocktail of often highly-potent efficient ingredients. "Women want high performance products that deliver incredible results" Liz Mearing, training director at Lancome told Marie Claire. It's no wonder then that cosmeceutical has become a hot buzzword in the beauty industry, in the last ten years.
Often devised or backed by dermatologists or plastic surgeons, cosmeceutical ranges include Dr Brandt Skincare, Dr Sebagh, NV Perricone MD, Alpha-H, DCL (Dermatologic Cosmetic Laboratories) and M Lab, amongst others.