Beauty Bye: Fake Tanning Sales Explode!
Beauty Byte: Fake Tanning Sales Explode!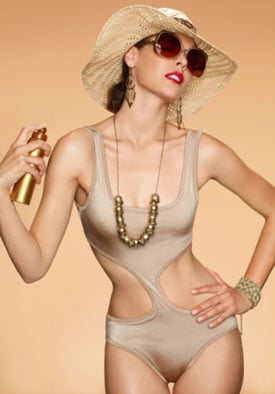 Who needs a barbecue summer when you have fake tan? That's the verdict that Selfridges customers have reached anyway. The company announced an 80 percent uptick in fake tan sales yesterday!
Selfridges carries Fake Bake, Xen Tan, Shiseido and St. Tropez, along with tan prep treatments by Bliss, Kiehl's, and Clarins. They said sales of one hot tanning brand were up as much as 56 percent in the company's Birmingham and Manchester branches.
Weather experts are predicting that this summer will be the hottest on record since 1976, but clearly shoppers, still jaded from the promises of sunshine last year, are taking matters in to their own hands.
Personally, I love fake tan, particularly gradual tanners like St. Tropez's Everyday gradual tanning range. They're great for having a golden glow without any of the guilt of damaging your skin. Are you a fan of fake tan?
Click below to see other great products for creating the perfect fake tan