Beauty Byte: 1970s Beauty Trend Continues in London!
Trend Alert: 1970s Beauty at London Fashion Week
In case you who hadn't noticed yet, the 1970s is turning in to a trend phenomenon for Spring! Not least in beauty. The New York runways were rammed with 1970s influences and it looks like the vibe continued in London. The catwalk atTopshop Unique looked like a tribute to high volume '70s glamour. (Check out this crazy backstage shot below. Cool, right?! I wouldn't want to try combing that one out!)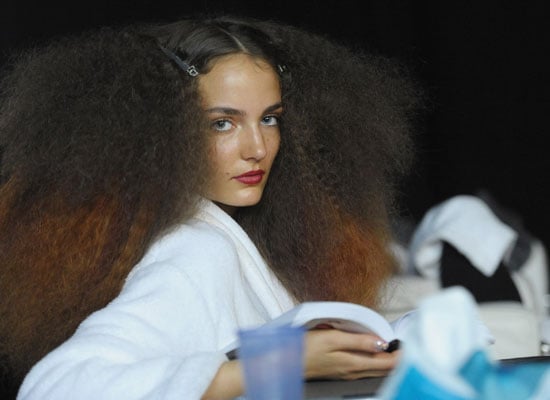 Next came Julien Macdonald's show, which worked a sultry Sharon Tate theme with winged eye makeup and Valley of the Dolls style hair. Then there was Twenty8Twelve, House of Holland and Basso & Brooke, all of which ran with a distinct '70s looks, with loose languid centre-parted waves and simple makeup. (Twenty8Twelve's was more of a Virgin Suicides feel. Meanwhile House of Holland went for full Boogie Nights pool party glamour.)
Click through my gallery below to see more examples. Are you a fan of this trend?