Beauty Byte: Alexa Chung Fronts New Lacoste Fragrance!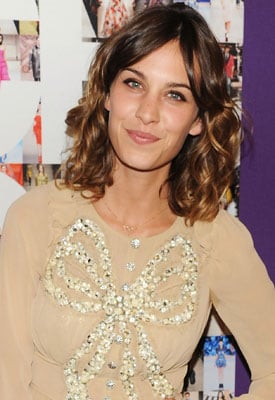 What a week! First Natalie Portman gets unveiled as the new face for Parfums Christian Dior. Now Alexa Chung has entered the ring. The MTV presenter was announced yesterday as the frontwoman for Lacoste's latest women's scent.
Details were thin on the ground but the new scent is said to be launching in January.
Alexa is a perfect fit for Lacoste. The label is young, hip and chic, so her brand of effortless style should fit right in. She's clearly got selling power, too. Madewell with J.Crew, which she collaborated on recently, is one of the most coveted brands around. Meanwhile, the Mulberry handbag named after has become an instant global It-bag since launching.
I'm excited to find out more about this new fragrance. Lacoste's main women's scent Touch of Pink is light and summery, so perhaps they'll be introducing something muskier with the new one. Who knows! (Watch this space.) Are you a fan of Alexa Chung?