Beauty Byte: Alexandra Burke Fronts Sure Women!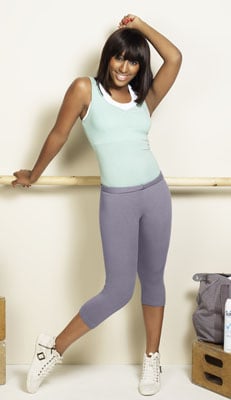 Alexandra Burke is having one exciting month! Last week, the X Factor singer scooped Best Newcomer at the 2010 Glamour Magazine Awards, and on Friday she was named as the new face of Sure deodorant. I just got my hands on the campaign shot. Check it out!
TV ads started airing Friday featuring Alexandra in a dance studio set up, rehearsing for a show. To celebrate the company also released behind-the-scenes video footage of making them online.
Alexandra's star is well and truly on the ascent these days. She's become a multi-platinum selling artist since winning ITV's X Factor in 2009, and has also been working some fabulous red carpet looks recently.
Sure is a great choice for her. It's a young and energetic brand, totally in keeping with her image. Are you a fan of Alexandra Burke?
Photo courtesy of Sure